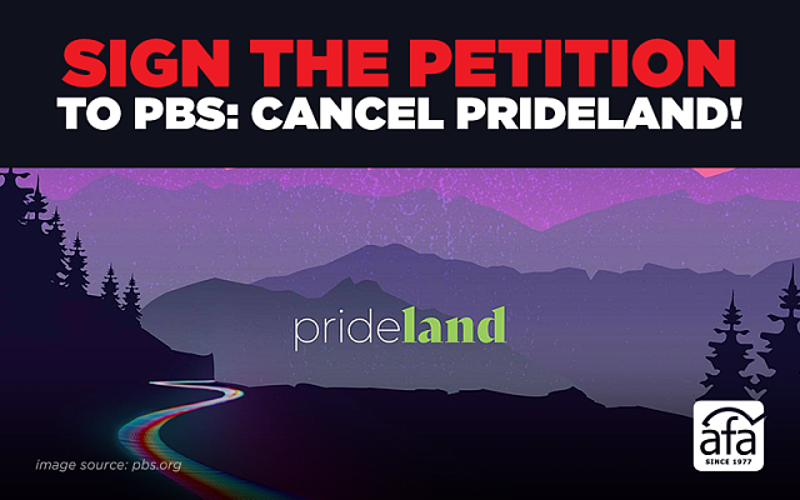 A petition has been launched, urging PBS not to air a series of videos in celebration of Pride Month and "LGBTQ+" identities, which includes polyamory, demisexuality, transgenderism, and an openly homosexual minister.
"Sadly, PBS is proudly promoting a lifestyle that is unhealthy to both the individual who participates in the unnatural sexual behavior and to society as a whole," the American Family Association says in its petition.
Starting next week, PBS is set to launch "Prideland," a six-episode series of short videos exploring changing attitudes in the American South — the most socially conservative and religiously observant part of the country — toward several things that fall under the growing LGBT acronym. PBS is offering member television stations the chance to air a one-hour companion special program on June 12 that features the series host, actor and dancer Dyllón Burnside, who identifies himself as "queer."
The second episode in the video series is called "An Openly Gay Pastor's Journey to Acceptance in the Bible Belt" where Burnside speaks with an openly gay minister at a small church in Jackson, Mississippi. Rob Lowry was reportedly offered the job but only accepted the position on condition that he be able to lead the congregation as openly homosexual.
"Being a queer boy raised in the South, I had distinct memories of feeling like I could never be my authentic self there, so I left seeking acceptance and affirming communities. But I never left my southern roots," Burnside said in a statement.
Click here to read more.
SOURCE: Christian Post, Brandon Showalter