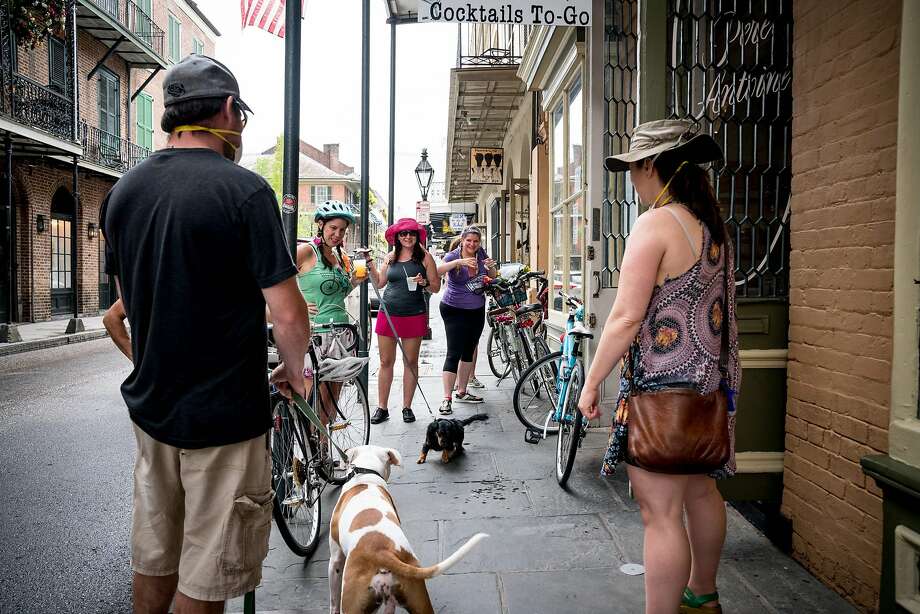 NEW ORLEANS – On a typical Saturday night, snagging a coveted balcony table overlooking Bourbon Street in the French Quarter would be nearly impossible. But here were Mariah Castille and Tyler Labiche, sharing chips and dip, somewhat stunned by almost everything about this evening.
It was Day 1 of Phase 1 – when the stay-home order was lifted and New Orleans was supposed to begin coming back to life. For the first time in two months, most businesses were allowed to open. Restaurants and food-serving bars could seat customers at 25% capacity.
After a miserable season of canceled music festivals, social isolation, sickness and death, it was time to get the party started again. Labiche, 30, and Castille, had made a weekend getaway from their Lafayette, Louisiana, home a two-hour drive away.
"We thought the first day back, this place would be packed," Labiche said. "It's one of the biggest party places on the planet."
Castille peered over the elegant wrought-iron balcony of the Cornet restaurant down to barren Bourbon Street.
"It feels like a ghost town," she said. "Like we're not supposed to be here."
Across New Orleans, it was the same story: Residents were hesitant to venture back out in a city that once was an epicenter of the novel coronavirus, even though social distancing has paid off with sharply decreased rates of infection.
Source: The Hour