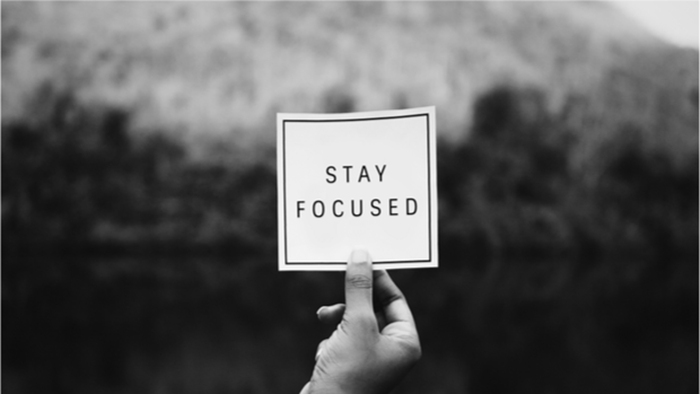 Ed Stetzer is executive director of the Wheaton College Billy Graham Center, serves as a dean at Wheaton College, and publishes church leadership resources through Mission Group. The Exchange Team contributed to this article.
---
In his best-selling book The 7 Habits of Highly Successful People, author Stephen Covey simplifies principles for change into seven basic concepts. While each of these statements has its own significance, like "seek first to understand, then to be understood," Covey offers other helpful quotes like this one: "The main thing is to keep the main thing, the main thing."
Today, a lot of things want to crowd their way into the "main thing" spotlight: politics, the pandemic, and personal opinions among them. But for those of us who know Christ, this is the time to be resolute in our devotion to him above all else.
How do we do this in a world filled with angst, opinions, and so much noise?
The basics
Start with the basics. Remind yourself daily of the mission to which you were called and repeat it. Now is the time to be steadfastly focused on the daily disciplines of prayer and Bible study. Take time each morning to reflect on and give thanks for the cross. Daily ask yourself whether the things you have planned for that day are in synch with what the main thing to which God has called you.
In addition, find like-minded peers with the same passion for clarity of mission. The saying, "When you pick your friends, you pick your future," doesn't just apply to teenagers facing peer pressure. Stay in regular contact with those who will keep you focused either by intentional accountability or by example.
Speaking of examples, it also helps to keep in front of us those who kept the main thing, the main thing in the past. Let's start with Scripture.
Scriptural examples
As disciples of Jesus, the people we look to with greatest admiration are those who were single-minded in their focus. This starts with the Lord himself. As he neared the cross, he said: "But for this purpose I have come" (John 12:27b). Jesus never swerved from his purpose, nor should we.
Paul made his "main thing" clear to the church leaders of Ephesus: "But I do not account my life of any value nor as precious to myself, if only I may finish my course and the ministry that I received from the Lord Jesus, to testify to the gospel of the grace of God" (Acts 20:24). His life testifies to how centered his life was on Christ.
We know David was far from perfect, yet the scope of his life testified to his devotion to God. We also know the New Testament remembers him as one who "served the purpose of God in his own generation" (Acts 13:26). If the pandemic has exposed some holes in your focus, now is the time to renew your vision.
Missionaries
The missionaries we remember most are those who were single-minded in their devotion. David Livingstone, missionary to Africa, on December 4, 1857, spoke at Cambridge University on a trip back to England. He reflected on the notion of some that his service was a great sacrifice:
Click here to read more.
Source: Christianity Today