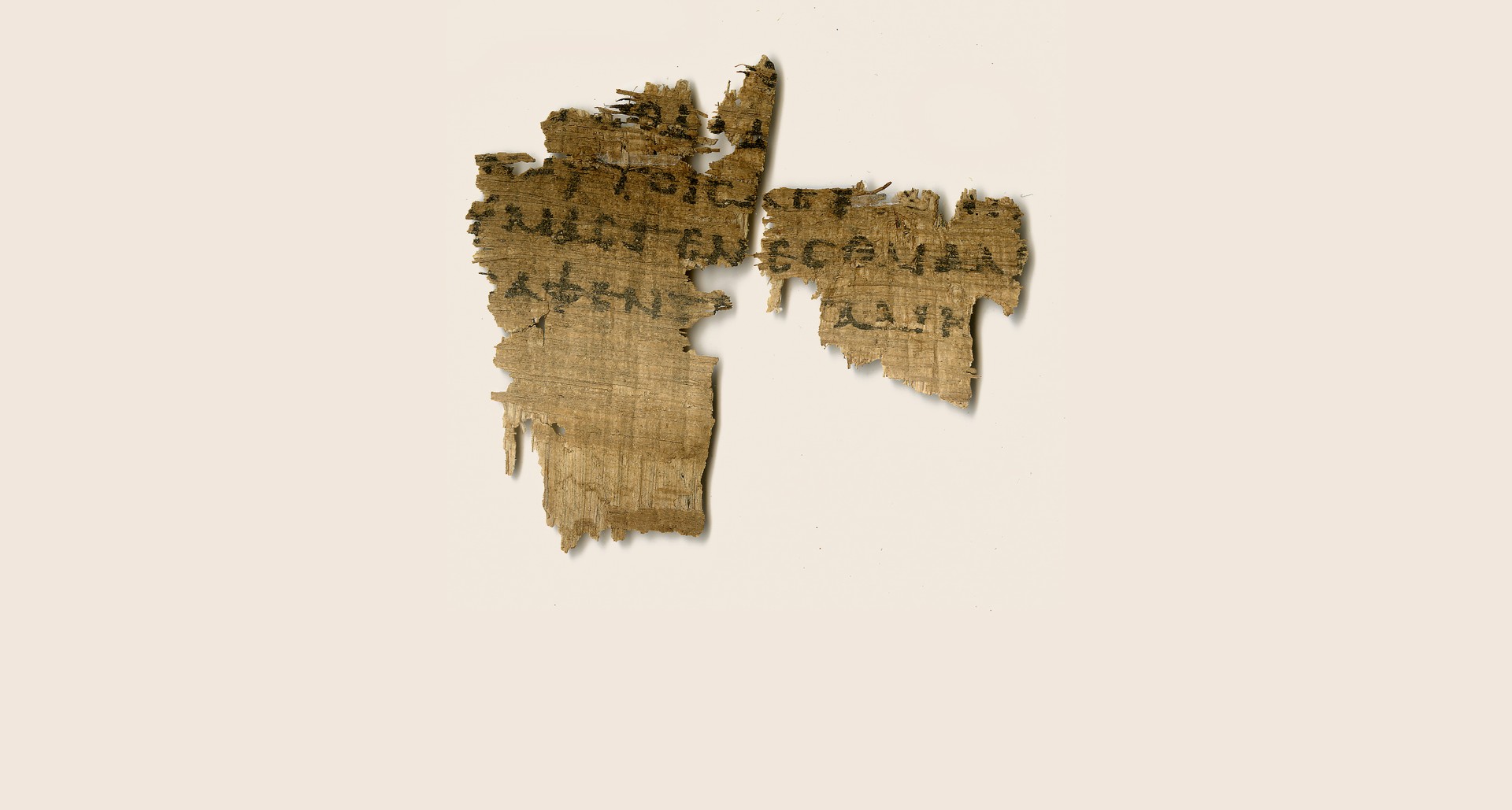 On the evening of February 1, 2012, more than 1,000 people crowded into an auditorium at the University of North Carolina at Chapel Hill. The event was a showdown between two scholars over an explosive question in biblical studies: Is the original text of the New Testament lost, or do today's Bibles contain the actual words—the "autographs"—of Jesus's earliest chroniclers?
On one side was Bart Ehrman, a UNC professor and atheist whose best-selling books argue that the oldest copies of Christian scripture are so inconsistent and incomplete—and so few in number—that the original words are beyond recovery. On the other was Daniel Wallace, a conservative scholar at Dallas Theological Seminary who believes that careful textual analysis can surface the New Testament's divinely inspired first draft.

They had debated twice before, but this time Wallace had a secret weapon: At the end of his opening statement, he announced that verses of the Gospel of Mark had just been discovered on a piece of papyrus from the first century.
As news went in the field of biblical studies, this was a bombshell. The papyrus would be the only known Christian manuscript from the century in which Jesus is said to have lived. Its verses, moreover, closely matched those in modern Bibles—evidence of the New Testament's reliability and a rebuke to liberal scholars who saw the good book not as God-given but as the messy work of generations of human hands, prone to invention and revision, mischief and mistake.

Wallace declined to name the expert who'd dated the papyrus to the first century—"I've been sworn to secrecy"—but assured the audience that his "reputation is unimpeachable. Many consider him to be the best papyrologist on the planet." The fragment, Wallace added, would appear in an academic book the next year.

Though he didn't mention it onstage, Wallace had recently joined something called the Green Scholars Initiative. The program was funded by the Green family, the evangelical billionaires who own the Hobby Lobby craft-store chain. It gave handpicked scholars access to the thousands of artifacts the family had collected for their Museum of the Bible, a soaring $500 million showplace that would open a few years later near the National Mall in Washington, D.C.

Wallace's ties to the Greens made it easy for observers to connect the dots: The Mark papyrus had to be one of the manuscripts the Greens had bought for their museum. And the papyrologist who worked out its first-century date had to be the world-renowned classicist Dirk Obbink. The Greens were known to have hired him as a consultant during their antiquities buying spree.

Click here to read more.
Source: The Atlantic