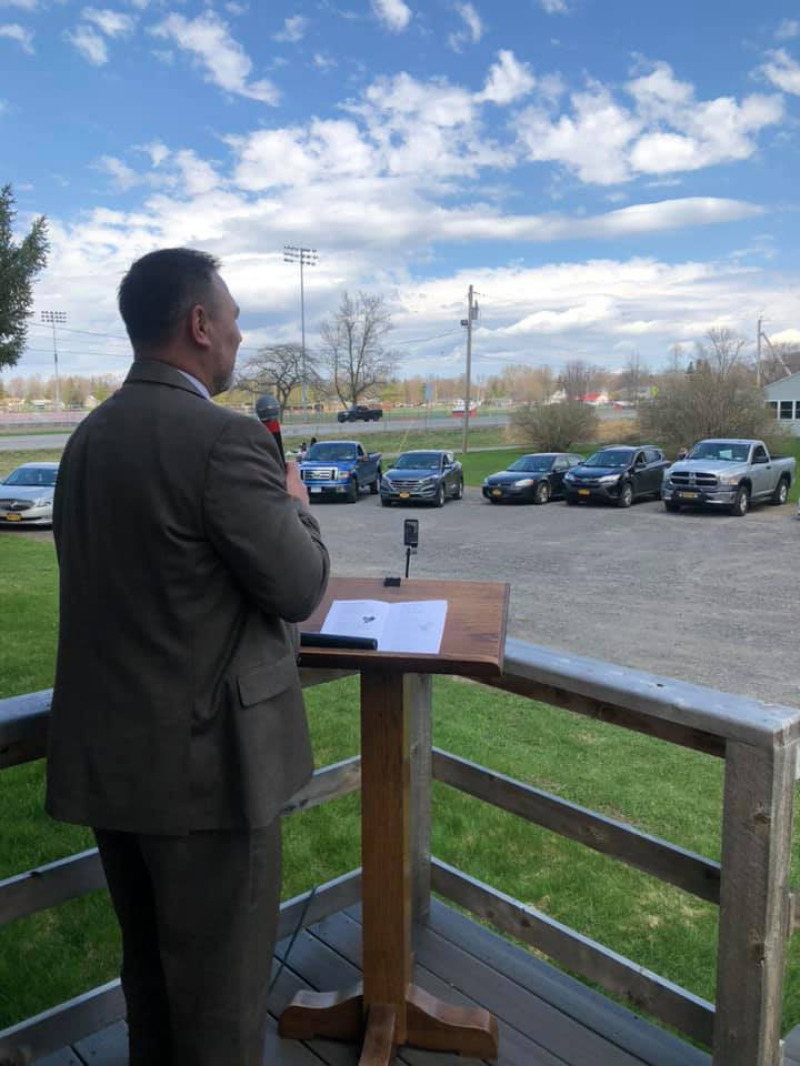 The Central Bible Baptist Church in New York, which had to discontinue its drive-in worship services after being threatened by the Massena Police Department that a fine of up to $1,000 would be imposed, on Friday challenged the claim that drive-in services violate Gov. Andrew Cuomo's COVID-19 Executive Orders.
"You are mistaken in your assertion that church 'drive-in' worship services are prohibited under New York's current emergency orders and could result in fines," wrote The Rutherford Institute, a national, nonprofit civil liberties organization, to Police Chief Adam J. Love on Friday on behalf of the church.
The Chief of Police warned Pastor Samson Ryman, who held drive-in worship services on May 3 with 23 worshipers in 18 vehicles, that his church violated the law and he could be subject to prosecution for holding the drive-in services and would face a fine of up to $1,000.
"Although federal and state governments have adopted specific restrictive measures in an effort to decelerate the spread of the COVID-19 virus, the current public health situation has not resulted in the suspension of fundamental constitutional rights such as religious freedom, freedom of speech and the right of assembly," the letter said.
Police "threats … are grounded in a misunderstanding of the law and a misapplication of the Governor's Executive Orders, which severely chills their exercise of the fundamental right to practice their religion," it added.
The church said that "even if the governor's executive orders could be construed to apply to church gatherings, application of the gatherings restriction to the church's proposed drive-in worship services would violate the First Amendment's guarantee to free exercise of religion."
After the May 3 drive-in service, Ryman expressed his joy on Facebook. "What a gorgeous day the Lord gave us for our first drive-in service! Seeing all our members with smiling faces. Oh, how we've missed worship and fellowship with our church family! What a great day! I was glad when they said unto me, 'Let us go into the house of the Lord,'" he wrote.
Click here to  read more.
SOURCE: Christian Post, Anugrah Kumar