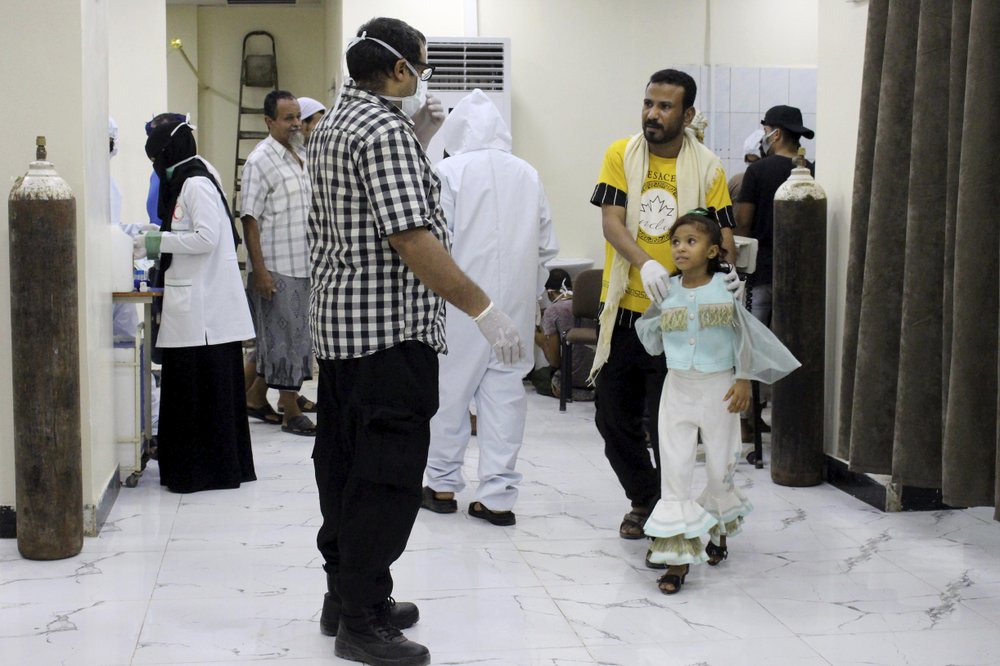 Hundreds of people in Aden, southern Yemen's main city, have died in the past week with symptoms of what appears to be the coronavirus, local health officials said in interviews with The Associated Press.
The officials fear the situation is only going to get worse: Yemen has little capacity to test those suspected of having the virus and a 5-year-long civil war has left the health system in shambles.
One gravedigger in Aden told AP he'd never seen such a constant flow of dead — even in a city that has seen multiple bouts of bloody street battles during the civil war.
Officially, the number of coronavirus virus cases in Yemen is low — 106 in the southern region, with 15 deaths. Authorities in the Houthi rebel-controlled north announced their first case on May 5 and said only two people had infections, one of whom — a Somali migrant — died.
But doctors say the Houthis are covering up an increasing number of cases to protect their economy and troops. And the surge in deaths in Aden — more than 500 in just the past week, according to the city registrar — has raised the nightmare scenario that the virus is spreading swiftly in a country with almost no capacity to resist it.
The upswing in suspected COVID-19 cases in Yemen is sounding alarms throughout the global health community, which fears the virus will spread like wildfire throughout the world's most vulnerable populations such as refugees or those impacted by war.
"If you have a full-blown community transmission in Yemen, because of the fragility, because of the vulnerability, because of the susceptibility, it will be disastrous," said Altaf Musani, the World Health Organization chief in Yemen.
Source: Associated Press – MAGGIE MICHAEL