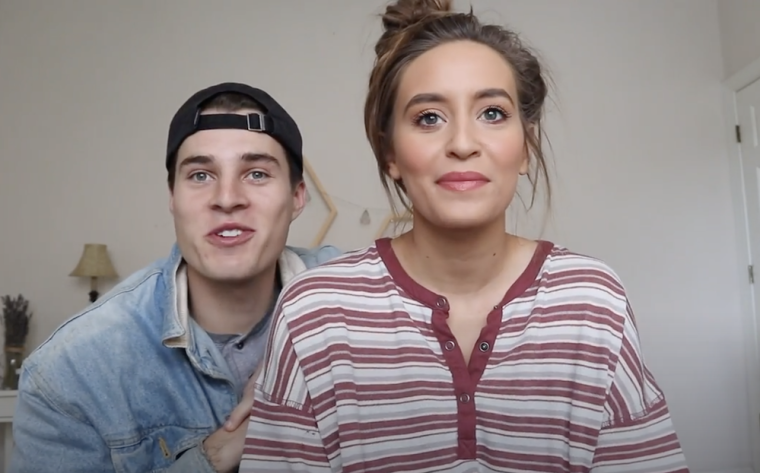 Husband and wife YouTube stars Marcus and Kristin Johns were involved in a hit-and-run accident that could have taken their lives but the couple say "Jesus saved our lives."
The Johns both released video updates from their hospital rooms where they said a vehicle rammed into them while they were biking Monday night, resulting in broken bones and both of them needing surgery.
"Last night, Marcus and I were in a horrible bicycle accident," Kristin said in a video on Tuesday while lying in a hospital bed.
"A man going extremely fast hit us head-on and he fled the scene. My femur is snapped in half and I had surgery this morning. Marcus' lower leg is broken."
The vlogger, who has over half a million subscribers on YouTube, said she believes God intervened and it's the only reason they both survived the violent accident.
"I just have to tell you guys that Jesus saved our lives and there's no question about that," she said. "This is an extremely traumatic experience, but I just wanted to keep you guys updated. I'll keep you updated, but please just keep us in your prayers."
Kristin reiterated her comments in the caption of her video post.
"Jesus saved our lives last night. Please keep us in your prayers," she wrote. "I am thankful to have you guys who I know love us & have faith so please just lift us up & praise Jesus for saving us. I am thankful that we are alive."
Her husband, Marcus, also took to his Instagram account with a video from his hospital bed and shared more details about the suspect involved in the hit-and-run.
"A lot of people saw Kristin's video where she talked about us getting hit by a car. I wanted to give you a couple more details," Marcus said, adding that they both underwent surgery and "everything went well."
Click here to read more.
SOURCE: Christian Post, Jeannie Law