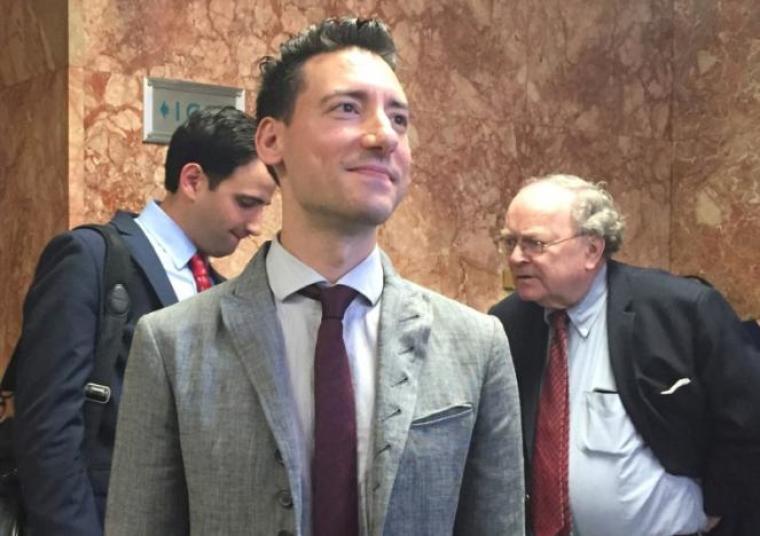 Pro-life activist David Daleiden has filed a lawsuit against Planned Parenthood and Sen. Kamala Harris, D-Calif., accusing them and others of violating his civil rights.
Daleiden and his organization, the Center for Medical Progress, filed the suit in U.S. District Court for the Central District of California on Tuesday.
The suit concerns the treatment that Daleiden and others at CMP said they experienced after they released undercover videos in 2015 that show Planned Parenthood abortionists and other providers discussing methods they use to procure fetal tissue and intact organs and limbs to sell to research labs.
In addition to Harris and Planned Parenthood, the complaint also names California Attorney General Xavier Becerra, the National Abortion Federation, StemExpress and others as defendants.
In the complaint, Daleiden and CMP accuse the defendants of "a brazen, unprecedented, and ongoing conspiracy to selectively use California's video recording laws as a political weapon to silence disfavored speech."
"Daleiden became the first journalist ever to be criminally prosecuted under California's recording law … because his investigation revealed and he published 'shock[ing]' content that California's Attorney General and the private party coconspirators wanted to cover up," the suit argues.
"Defendants seek their 'pound of flesh' from Mr. Daleiden and to chill other journalists from investigating and reporting on that same content."
Harris, who served as attorney general of California from 2011-2017 and recently ran as a Democratic candidate for president, was specifically accused of refusing to investigate their claims against Planned Parenthood due to her own ties to the organization. Instead, she announced that she planned to prosecute Daleiden.
Soon after, Harris ordered the 2016 raid on Daleiden's apartment where his laptop, hard drives and yet-to-be released undercover videos were seized.
That same year, Harris also used her Senate campaign website to encourage supporters to sign a petition in support of Planned Parenthood after Republican members of Congress warned they'd be investigating the abortion business following the release of CMP's series of undercover videos.
Click here to read more.
SOURCE: Christian Post, Michael Gryboski