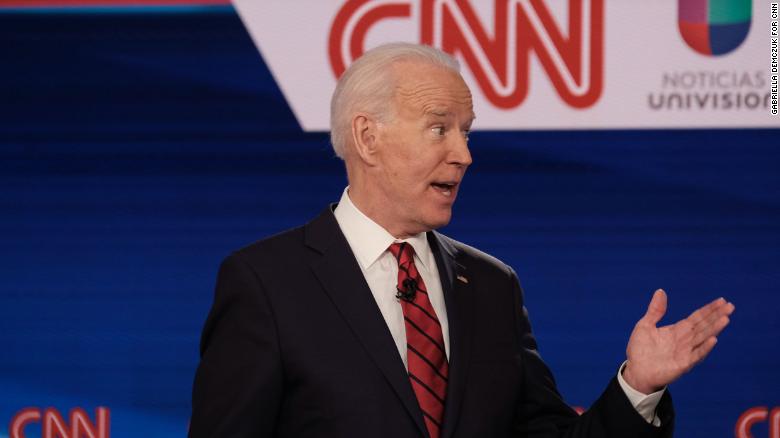 Joe Biden says he has his eye on a dozen women as potential running mates, but those close to him believe the list of top prospects is likely far shorter as a deep vetting process gets underway to determine whether he needs to expand his circle of serious contenders.
If Biden has an early favorite or two — and several friends and longtime advisers are certain that he does — he isn't saying so. He may listen to advice and recommendations, but he offers his thoughts to few people beyond his wife, Jill, and the leaders of his search committee.
Yet Biden has made no secret of the fact that his leading qualification is someone with unassailable credentials who is prepared to be president. And that, many Democrats close to Biden believe, has trimmed the roster of his serious options to fewer than five — for now, at least — as reviews begin into the backgrounds of former rivals and other possible candidates.
The list may be even narrower because Biden is also looking for someone with whom he has a close personal connection — or believes he can easily build one.
Nearly two dozen friends, advisers and allies tell CNN that while Biden is not sharing specifics of his thinking, they believe loyalty is more important to him than virtually any other trait, along with experience, which is paramount given the daunting task of rebuilding the economy and trying to avoid a second calamitous 
coronavirus outbreak
.
"You can't underscore enough the importance he feels chemistry is," said Jennifer Granholm, a former Michigan governor and CNN contributor who has helped Biden prepare for debates since 2008. "He was such a tremendous vice president. He would love to have someone as loyal and on the same page as him — and someone who can govern right away."
It was 12 years ago this month when Barack Obama first began considering Biden to join his ticket. One of the principal reasons, Obama told aides at the time, was that Biden had run for president himself, consistently performed well in primary debates and was tested on the national stage. Today, that same sentiment informs Biden's thinking, several people close to him believe.
Sens. 
Kamala Harris
, 
Amy Klobuchar 
and 
Elizabeth Warren
 all have proven themselves during the primary contest over the last year, demonstrating they can navigate the rigors of a tough campaign and are equipped for the demands of the vice presidency. They each bring different political, geographic and ideological strengths to the table.
But of the three, Warren has one steep hurdle entirely beyond her control.
If she became vice president, her replacement in Massachusetts would be selected by Gov. Charlie Baker, a Republican, which could tip the balance of power in the Senate. The state has relatively quick special election laws, between 145 to 160 days after a vacancy, but it could still upend Democratic control of the Senate for the opening months of a Biden presidency.
With Democrats increasingly hopeful about the chance of winning a Senate majority, this complication could give Biden a credible reason to take a pass on Warren, with whom he has had a tense relationship over the years. She has expressed her interest in joining the ticket, but a Democratic senator friendly to both Biden and Warren downplayed the likelihood of that happening, telling CNN: "He knows a Senate majority is too important to risk."