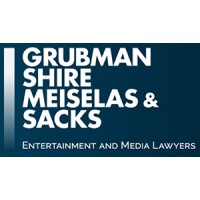 All the contracts, emails, personal info of stars like Madonna, Elton John, and Lady Gaga have been hacked from the famous law firm of Grubman, Shire, Meiselas, and Sacks in New York. Cointelegraph.com and Info-security Magazine were first to report the massive looting of files, 756 GIGABYTES of information.

According to Info-security.com:
"Cyber-thieves claim to have used REvil ransomware (also known as Sodinokobi) to steal 756GB of data that includes contracts, telephone numbers, email addresses, personal correspondence, and non-disclosure agreements. The attackers are threatening to publish the data in nine staggered releases unless they are paid an undisclosed sum in bitcoin."
Right now, the law firm's website is down, with just a holding place card up with their logo.
Click here to read.
SOURCE: Showbiz411 – Roger Friedman