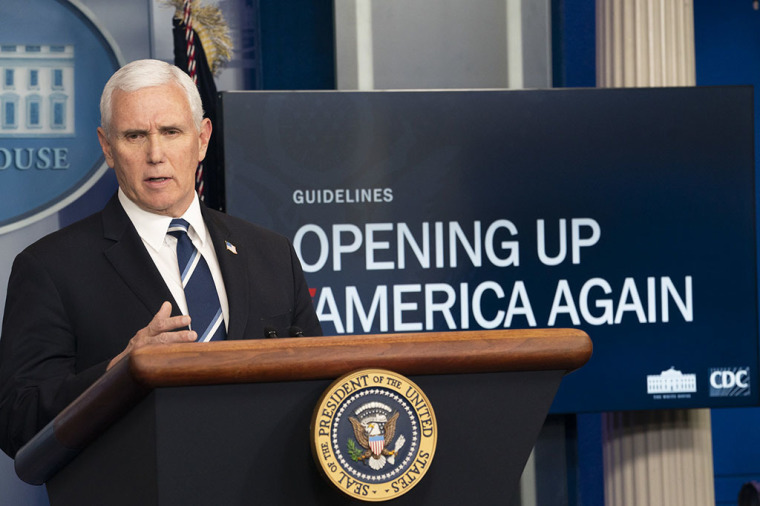 Vice President Mike Pence on Wednesday denounced Virginia officials for punishing a congregation whose pastor was threatened with jail or a fine for holding an in-person worship service of 16 people on Palm Sunday.
Pastor Kevin Wilson of Lighthouse Fellowship Church on Chincoteague Island was cited by officials for holding a worship service on April 5 that had 16 people in attendance.
On an episode of "The Brian Kilmeade Show" on Wednesday, Pence said that "even in the midst of a national emergency, every American enjoys our cherished liberties, including the freedom of religion."
"The very idea that the Commonwealth of Virginia would sanction a church for having 16 people come to a Palm Sunday service when I think the church actually seats about 250 was just beyond the pale," the vice president said.
"We are going to stand by men and women of faith of every religion in this country and protect, even in this challenging time, protect their freedom of religion."
Pence also commended Attorney General William Barr and the Department of Justice for siding with the church as it sues Virginia over the threat of being punished for holding the service.
"I'm truly grateful for Attorney General Barr standing by religious liberty," he continued. "I wanted to speak out in favor of the DOJ's action."
Click here to read more.
SOURCE: Christian Post, Michael Gryboski