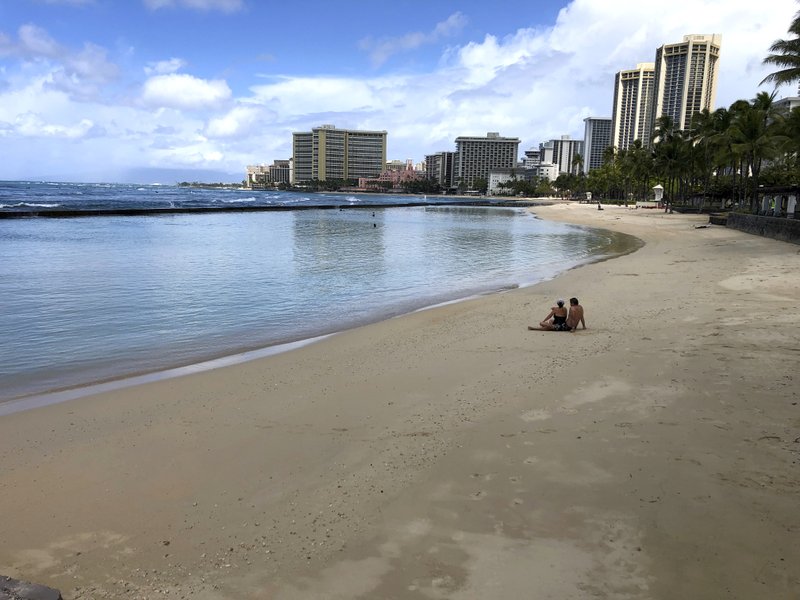 HONOLULU (AP) — Hawaii authorities are cracking down on rogue tourists who are visiting beaches, riding personal watercraft, shopping and generally flouting strict requirements that they quarantine for 14 days after arriving.
A newlywed California couple left their Waikiki hotel room repeatedly, despite being warned by hotel staff, and were arrested. Others have been arrested at a hotel pool, loading groceries into a vehicle outside a Costco and bringing take-out food back to a hotel room.
The rules, the strictest in any U.S. state, have helped keep infections relatively low. As of Wednesday, Hawaii reported 626 coronavirus cases and 17 deaths.
Yet the shutdown has devastated the islands' economy, which is hugely dependent on tourism. Since March 26, when Hawaii put the rules in place, about 5,000 visitors have arrived, compared to pre-pandemic times when about 30,000 came daily.
Source: Associated Press