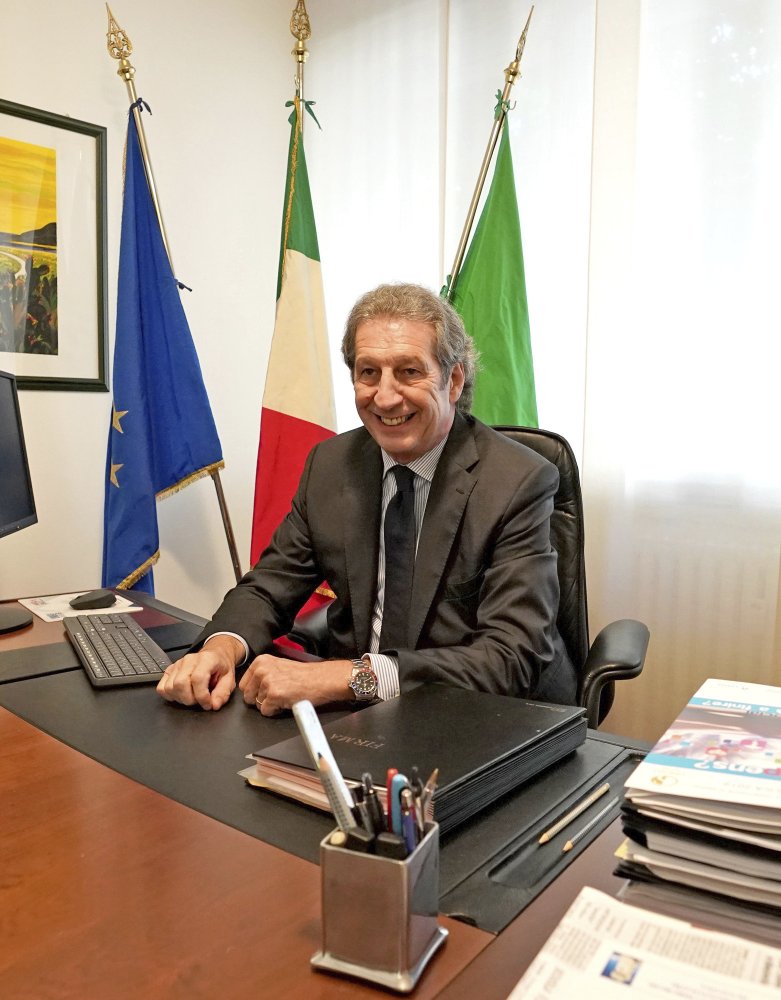 Every October, on the feast day of the patron saint of physicians, Dr. Roberto Stella organized a simple ceremony at a tiny church in northern Italy to honor Italian doctors who had died that year in the line of service.
As a key member of the governing body of Italy's general practitioners, Stella cherished the tradition at the Temple of Duno and invited colleagues from around the country to attend.
This year, it will likely be Stella who is honored at the chapel.
 doctor and teacher who trained a generation of family practitioners in Lombardy, Stella now occupies a place of tragic distinction in the pandemic in Italy: the first name on the list of more than 150 MDs who died in the COVID-19 crisis.
He kept seeing patients even after his protective masks ran out.
Stella's March 11 death shocked the Italian medical establishment, such that he was eulogized on live national television during the nightly civil protection briefing. But as more of his colleagues have died, his death has also come to symbolize the plight of Italy's family doctors, who were largely left on their own to tend to the first wave of COVID-19 patients at home as hospitals filled up.
"It was like the captain of doctors was hit," said his longtime friend and colleague, Alessandro Colombo.
Lombardy's family practitioners have lamented that they had virtually no clinical information to go on or guidelines to know when to admit patients, much less access to protective equipment that hospital personnel had.
Stella, 67, didn't complain when his masks ran out — he just got on with it, Colombo said — but his death has nevertheless taken on a significance beyond the loss of a husband, father and colleague. It has come to epitomize the virus' horrific toll on medical personnel, 20,000 of whom have become infected in Italy.
"I understood, as my colleagues did, how close this threat is to us, how vulnerable we all were," said Dr. Laura Turetta, one of Stella's former students at the Lombardy academy where general practitioners train. "Unfortunately he was the first in a long series."
Stella was a giant of a man. Tall and strapping, he commanded attention when he walked into a room. He was known as a reformer, dedicated to his students and to keeping Italy's practicing GPs up to date on the latest research.
The last course he organized was a free e-learning course on COVID-19 open to all Italian doctors. More than 35,000 signed up. After Stella spent weeks preparing it, the course opened Feb. 22, the day after Italy recorded its first homegrown case.
"The last time I saw him he was so so proud of this course," said Dr. Giovanni Leoni, the head of the Venice doctors' association.
Stella knew the importance of small gestures, like the quiet thumbs up he gave Turetta after she successfully defended her dissertation. She still has a video of the moment, and watches it every so often. She says she has modeled her family practice on his.
"He didn't like the title of 'general practitioner' because it almost undermined our role, which in reality is 360 degrees in the management of the patient and the family," she said.
Source: Associated Press – NICOLE WINFIELD