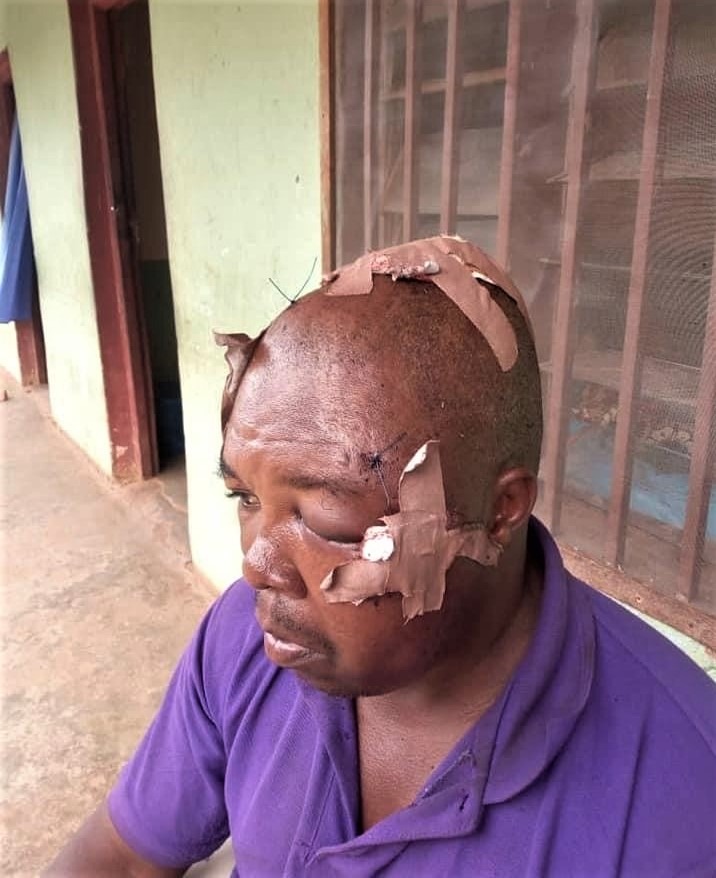 A Christian man in the Plateau state of Nigeria was hospitalized after he and his wife were ambushed by a group of four suspected Fulani herdsmen late last month.
With attacks by predominantly Muslim Fulani herdsmen continuing to victimize predominantly Christian farming communities throughout the West African country's Middle Belt, 40-year-old Yusuf Pam told a contact for Morning Star News from his hospital bed about how he and his wife, Jumai Yusuf, were victims of a machete attack while driving their motorbikes on April 26.
The nonprofit persecution news outlet reports that the residents of Rachos village in the Riyom local government area claim that they were driving from Kuru to their home area of Kwi district when they were stopped by Fulani radicals. The attack left Pam with serious injuries, including cuts on his head.
"When the herdsmen stopped us, they had with them sticks, cutlasses, and rifles," Pam told Morning Star News source and area resident Dung Tabari from his hospital bed. "We pleaded with them to allow us pass, but they wouldn't, as four among them mercilessly descended on us. They attacked us by cutting us with machetes. They cut me on my head several times, and these left me with deep cuts as I was bleeding."
Pam further claimed that the attackers ganged up on him and beat him with sticks and knives.
Fortunately, his wife was able to escape with only minor cuts and swollen hands as a result of being beaten with sticks.
Yusuf, the wife, said she and her husband shouted for help. But no one was able to immediately come to their rescue. She fled the scene and ran into a nearby village for help.
As Yusuf saw the attackers surround her husband, she feared at the time that he had been killed.
"I thought my husband was already dead," she said.
As she got closer to the village, she said that village members ran to help the couple. When she returned to the scene of the crime with village members, they saw her husband lying in a pool of blood.
Click here to read more.
SOURCE: Christian Post, Samuel Smith