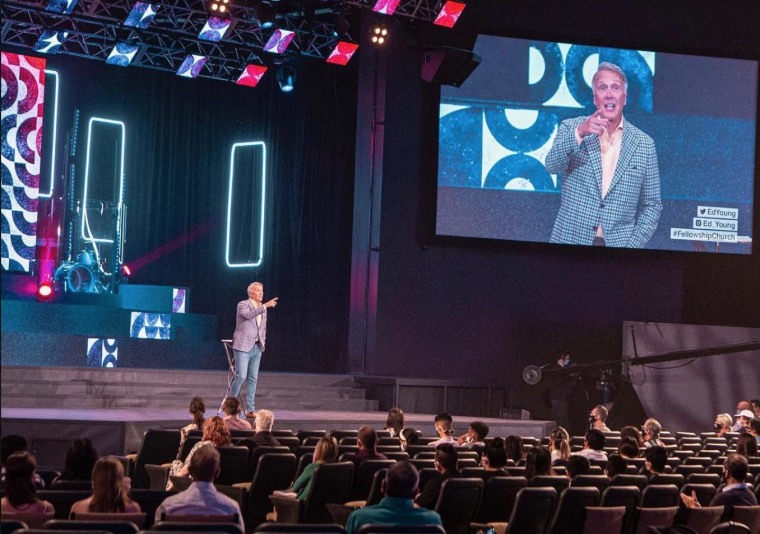 After planning for about a month ahead of Texas Gov. Greg Abbott's announcement lifting the stay-at-home order, Pastor Ed Young and his wife, Lisa, reopened their Grapevine megachurch, limiting services to a quarter occupancy Saturday and Sunday. The sermon was on "the new normal."
"So many people wanted to get back to church," Pastor Young of Fellowship Church told NBCDFW.
The church has the capacity to hold roughly 4,000 people, but it planned to limit the attendance at the sanctuary to 25 percent to voluntarily follow the restaurant guidelines. And for that, the megachurch had asked congregation members to make reservations. Those who attended also were asked to wear face masks, in accordance with CDC guidelines.
"We're disinfecting the church. We're parking people in every other parking space. So, it's going to a completely contact-free experience," Young said.
The pastor said he was aware of the criticism that might follow.
"I am not, nor is Lisa, nor is our church really run from criticism," he said. "I understand that everyone has their opinion. I get it. And we listen to all opinions. We listen to criticism also, but we have to do what we believe what God wants us to do."
Young preached about essential lessons that God is teaching Christians during this time of social distancing, helping them change the way they view change.
Click here to read more.
SOURCE: Christian Post, Anugrah Kumar