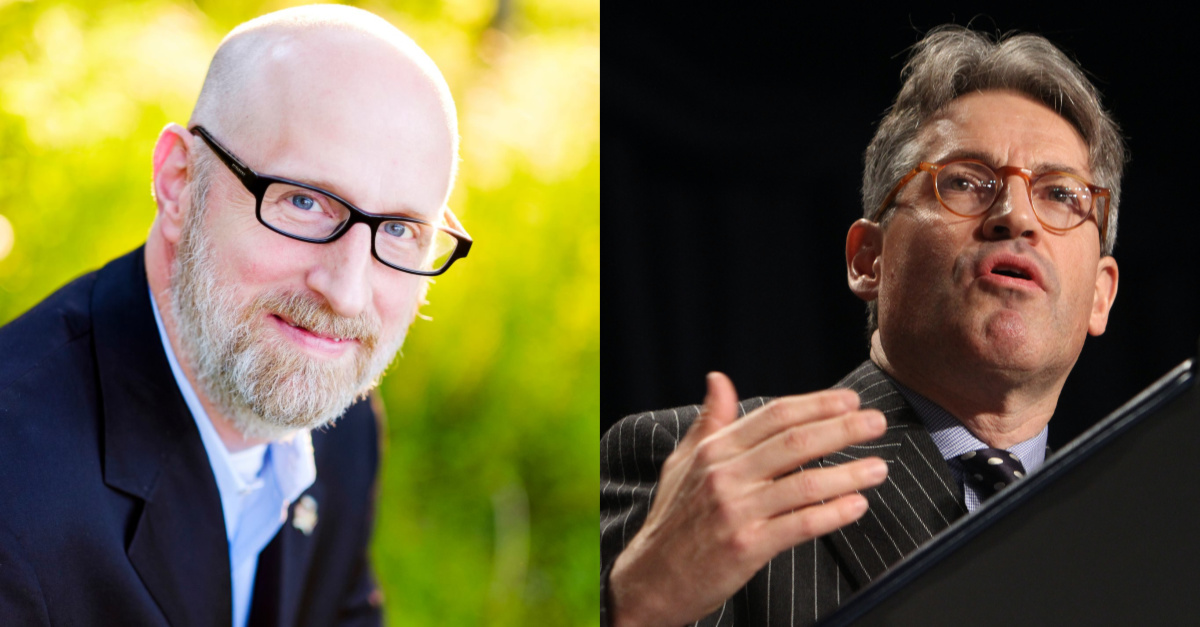 A recent virtual conference highlighted the divide that still exists among some evangelicals about supporting President Trump in his bid for reelection.
Relevant Magazine reports that at Q2020, which featured talks from popular evangelicals such as Tim Keller, Priscilla Shirer, Ann Voskamp, Andy Crouch, Francis Chan, and Lecrae, Eric Metaxas and David French took part in a dialogue about evangelical backing of the President. Gabe Lyons, the founder of Q, hosted the conversation.
Lyons first asked Metaxas, host of a Christian radio program and author of books on Martin Luther and Deitrich Bonhoeffer, to explain his support for the President and why he feels "like that's been important during this last election cycle and even moving into a re-election cycle." Metaxas said that he "despised" Trump when he was running during the primaries, going so far as to write a piece for the New Yorker mocking Trump's biblical illiteracy.
Metaxas explained that he was turned towards Trump by "the viciousness of the left toward him," commenting that he has "never seen anything like it in my life." He referenced the infamous "hot mic moment" behind the scenes on Access Hollywood, which took place in 2005, but became public in October 2016, just weeks before the election. After watching the 11-year-old tape surface, Metaxas said, "that level of viciousness blew my mind and made me think." He concluded that "perhaps, God chose Trump to shame the church." He expounded on that point, saying, "The Church had not been living out its faith in a way that was changing the world and that God as he often does reaches outside the camp to someone that will make our heads explode, and chooses him to shame us, to fight, because we decline to fight."
Then Lyons turned to French, a Senior Editor for The Dispatch and columnist for Time Magazine, and asked him to describe his point of view as someone who became a "Never-Trumper." French rooted his answer in the idea that Christians "in all areas of life should be salt and light," explaining that "there's no area in which you are not called to be an ambassador and a witness for Christ." Because of this, for decades "Evangelicals were the subset of Americans who are most likely to say that character mattered in politicians." French offered the evangelical critique of Bill Clinton in the 1990s as an example, going so far as to quote from a 1998 Southern Baptist Convention resolution on character in leaders.
Click here to read more.
Source: Christian Headlines