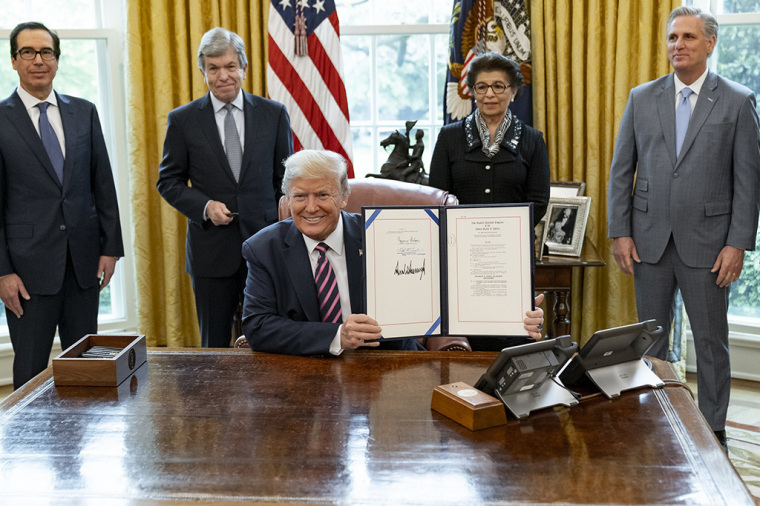 The Trump administration has ensured that funds from the new Paycheck Protection Program meant to help small businesses amid the COVID-19 crisis don't go to the "abortion industry."
"President Trump is committed to ensuring Paycheck Protection Program money is used for saving jobs at small businesses, not getting the government into the business of funding abortion," The Daily Signal quoted a senior administration official as saying. "While not all Americans share President Trump's pro-life beliefs, there is broad bipartisan support for the idea that American taxpayers should not have to fund abortion."
The Daily Caller also quoted a senior official saying the same. "Through the Paycheck Protection Program, President Trump is delivering vital relief to help small businesses keep employees on payroll. It's clear that the abortion industry shouldn't be able to qualify for those funds, which are desperately needed by small businesses."
At an event for small businesses at the White House earlier this week, the president praised the Small Business Administration for processing loans at a high pace in the second round of funding for the PPP. "So far, we've processed an amazing 450,000 loans totaling over $50 billion," Trump recently said, according to Fox News. "Demand is extraordinarily high and there are already twice as many users accessing the system as on any day under the first round."
Last month, Trump signed a bill into a law setting aside $310 billion as additional funding to the PPP to ensure that millions of Americans will stay on the payroll during this global health crisis. In the first round, the PPP program had reached its lending limit within two weeks after approving nearly $1.7 million loans worth $350 billion.
"Our swift action supported or saved 30 million American jobs at least," Trump said at the event.
Click here to read more.
SOURCE: Christian Post, Anugrah Kumar