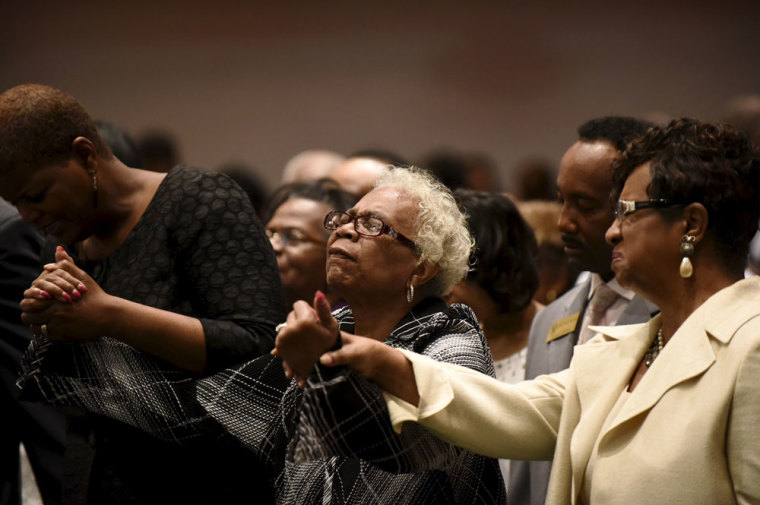 Despite the shuttering of many churches across America and the disproportionate impact the new coronavirus pandemic has been having on the black community, a majority of adults affiliated with historically black churches say their faith has strengthened, a new study shows.
The study, a survey of a nationally representative panel of 11,022 randomly selected U.S. adults, was conducted by the Pew Research Center. Data in the study was collected from April 20 to April 26 and reflects responses from 10,139 members of the panel.
While 47% of survey respondents reported that their faith hadn't changed much and 26% said they weren't religious to begin with, 24% of them said their faith had become stronger in the pandemic.
When the numbers were further broken down by religious tradition, a pattern of increased faith emerged in 56% of Protestants affiliated with historically black churches. This was the highest pattern of increased faith of all groups in the study. This group of believers was closely followed by evangelicals, 42% of whom reported that their faith had grown during the pandemic. Some 27% of Catholics reported increased faith while 22% of mainline Protestants said they experienced a surge in their faith as a result of the pandemic.
The study comes as a confluence of factors, including age, poorer health, and access to healthcare, has resulted in the black community being disproportionately impacted by the coronavirus.
Reports of the deaths of dozens of pastors and members of predominantly black churches have not been uncommon during the pandemic. Just over a week ago, the Rev. Johnnie Green of Mount Neboh Baptist Church in Harlem, New York, told The Christian Post that at his church alone, 13 members died in approximately 30 days and all but two of them died due to complications from the virus.
A recent report in The New York Times with preliminary data released by New York City showed how the coronavirus is killing black and Latino people at twice the rate that it is killing white people. Nationwide data also reflect a similar trend.
Click here to read more.
SOURCE: Christian Post, Leonardo Blair