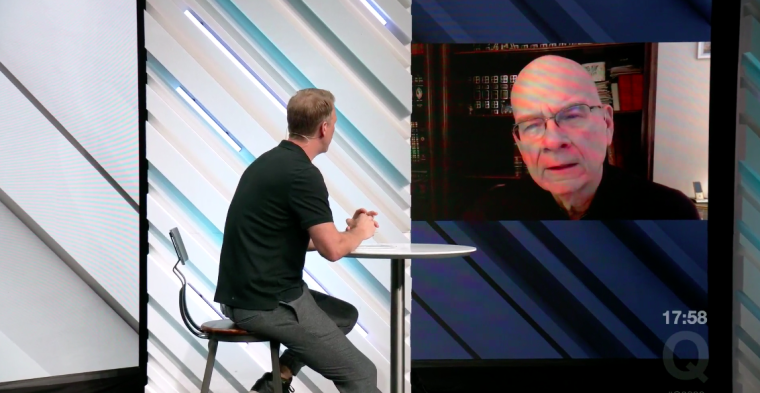 In the aftermath of COVID-19, churches nationwide will need to learn how to "do more with less" and sacrifice programs and other luxuries to help those in need, pastor and author Tim Keller has said. 
During a recent interview with Gabe Lyons at the annual Q 2020 Virtual Summit, Keller, the 69-year-old retired pastor of Redeemer Presbyterian Church in New York City, said the coronavirus pandemic is "more like 9/11 than unlike," as the two tragedies were unprecedented and resulted in "multidimensional damage," both social and economic.
"Christian institutions are going to be faced with needing to do more with less," he predicted, explaining that after 9/11 Redeemer Church had 25 percent more people and 25 percent less income.
"The number of people and the needs massively expanded, [but] because people lost their jobs and left the city and all that, income was having a huge shortfall," he said. "It's exactly the same thing [now]: All the churches I know are saying, 'We have to do more with less. We have far more needs and we have less resources to do it.' And so it means not only a new approach to stewardship but also thinking about what you spend your money on."
Keller, who serves as the chairman of Redeemer City to City, which has helped start more than 500 churches in dozens of the most influential cities in the world, said that between the lockdown and a COVID-19 vaccine becoming available, there's going to be an "interim period."
"I don't know what it looks like," he admitted. "All I can tell you is, it'll take two things: It will take innovative thinking … there's got to be more networking and talking."
"The second thing is, you always lead through sacrifice," Keller continued. "The church in general is going to have to spend more or less money on itself — that is, its own programs — and more money on the people of need. And the only way to do that is to cut things that you're doing right now."
"Does it mean sacrificing part of your salary as a way of making sure that you're able to meet needs in your community? I don't know," he continued. "But leadership happens through innovation and sacrifice, always. And we're going to have to do both of these in the next year or two."
New York is the epicenter of the country's COVID-19 outbreak, with the overall death toll standing at 12,067 and 158,000 confirmed cases as of Monday afternoon.
Click here to read more.
SOURCE: Christian Post, Leah MarieAnn Klett