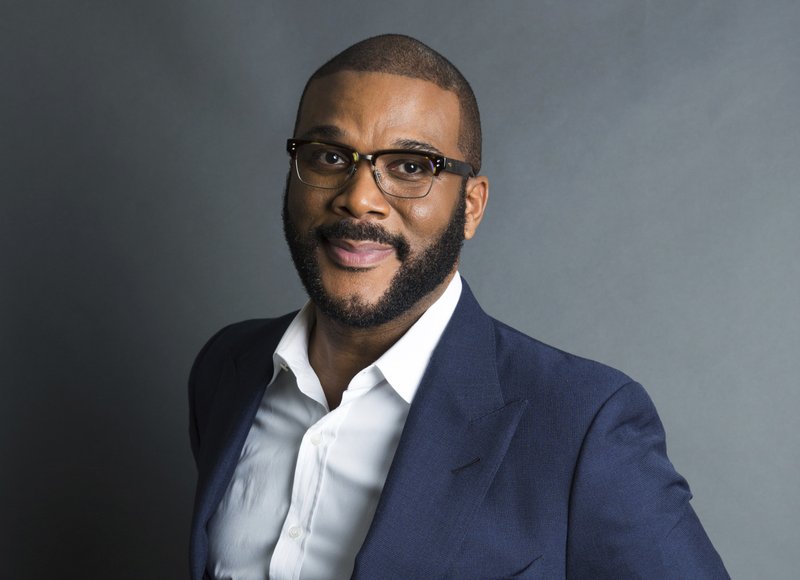 Last October, industrious filmmaker Tyler Perry opened his sprawling and state-of-the-art enhanced production studios in Atlanta, Georgia, a city that thanks to him has been dubbed the Hollywood of the South.
But now, after almost two months of a complete standstill in production due to the coronavirus pandemic, Perry, 50, is getting creative in his approach to eventually reopen the 330-acre studio complex.
The Madea performer is currently investigating and seeking approval for a novel and unique strategy to begin shooting his own TV shows again, which would see the cast and crew of each production check in on the first day to get tested for the virus, and those found to be negative would then be invited to live on-site for the entire duration of the shoot, reports TMZ.
This 'preemptive quarantine' approach, being considered by Tyler's studio executives, would allow cast and crew members to live in and use the plethora of facilities on the studio lot, which sits on the historic grounds of the former Fort McPherson army base.
The major motion picture studio is one of the largest production facilities in the country, with 40 buildings on the National Register of Historic Places that are reportedly all habitable, 141 usable on-site barracks, as well as 30 fully functional houses which Perry built on the lot for various productions.
There's also 200 acres of greenspace available for the studio inhabitants, along with a gym, bar and restaurants.
What's more, if the idea gains traction, the studio mogul is prepared to erect additional living space in the form of pre-fab hotels.
Click here to read more.
SOURCE: Daily Mail, Dan Heching