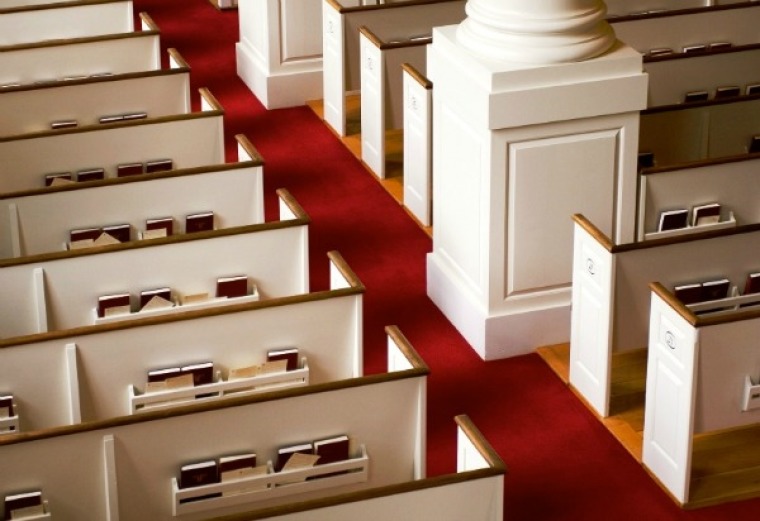 After holding online-only services for weeks due to mandatory social distancing rules, many churches around the nation are planning to reopen while taking all precautions needed to check the spread of the coronavirus, according to reports.
In Missouri, Gov. Mike Parson on Friday announced his plan to reopen the state from the coronavirus shutdown which would include guidance for attending church services, according to KCTV5.
Businesses and other organizations will be allowed to reopen beginning May 4 while an emergency declaration will be extended through June 15, Parson said at a news conference. "Some communities will be able to open at a faster rate than others," he added.
In Fishers, Indiana, a local pastor announced that the church building will reopen for services this weekend, and called the governor's stay-at-home order an attack on religious freedom, according to WTHR.
"We are officially in a situation where your religious freedoms have been removed in the interest of public health," pastor Dave Sumrall of I-Town Church was quoted as saying in a message posted on the church's Instagram page. "So on one hand, the church has been deemed essential. But on the other, we're not allowed to gather. I personally believe this is an attack on what the definition of a church is."
The church said it will only allow 10 people at a time for Sunday worship, and will start a new service every hour.
In New York, the Syracuse Diocese is also planning to reopen in a safe and effective manner, WKTV reported.
Click here to read more.
SOURCE: Christian Post, Anugrah Kumar