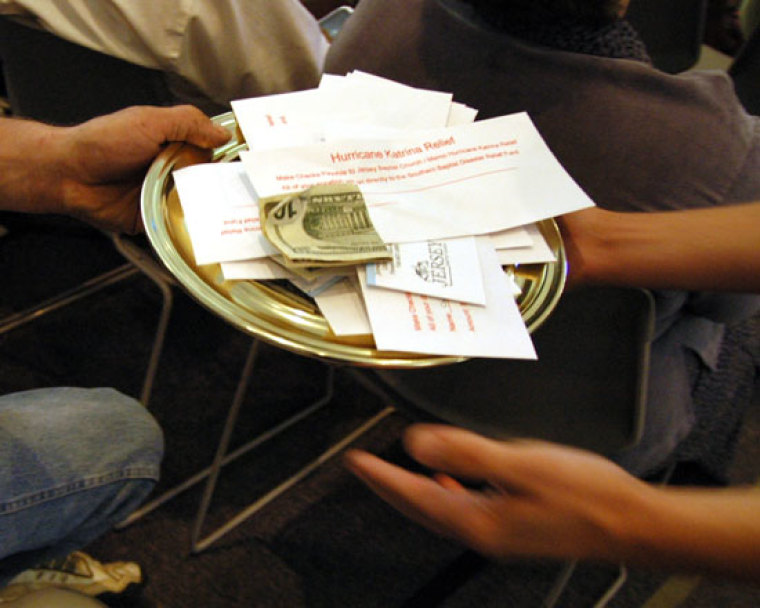 Pastors across the United States are finding it difficult to pay bills and salaries, according to reports, and a new survey suggests that 65 percent of churches have seen a decline in giving since the COVID-19 outbreak began.
A new "State of the Plate" poll, released by the National Association of Evangelicals  and involved more than 1,000 churches across all 50 states, shows that more than six out of 10 churches have seen a decline in offerings since mid-March.
In the survey, 34 percent of churches reported that giving had fallen by 10-20 percent or more; 22 percent reported a decline of 30-50 percent or more; 9 percent said they'd seen a drop of 75 percent or more.
And 27 percent reported that offerings were steady, and 8 percent reported giving had increased.
"Having been a pastor myself, with three children and a wife who needed major medical treatments, I understand the financial struggle so many pastors and their families face and the tremendous difference it makes when a congregation shows their pastor they are there for them all the way," Brian Kluth, who originally launched the State of the Plate research following the 2008 financial crisis, was quoted as saying in the survey.
J. Artie Stuckey, the pastor of a 65-member evangelical church in Mississippi, Restoration Baptist, has lost more than 50 percent of its weekly offerings, according to The Washington Post.
"I made a commitment to God, to my people. We've been teaching and preaching faith. Anyone can be a leader, but if you're a faith leader, what do we do?" he was quoted as saying. "Do we fold, or do we become a living example of what we've preached for so many years?"
Click here to read more.
SOURCE: Christian Post, Anugrah Kumar