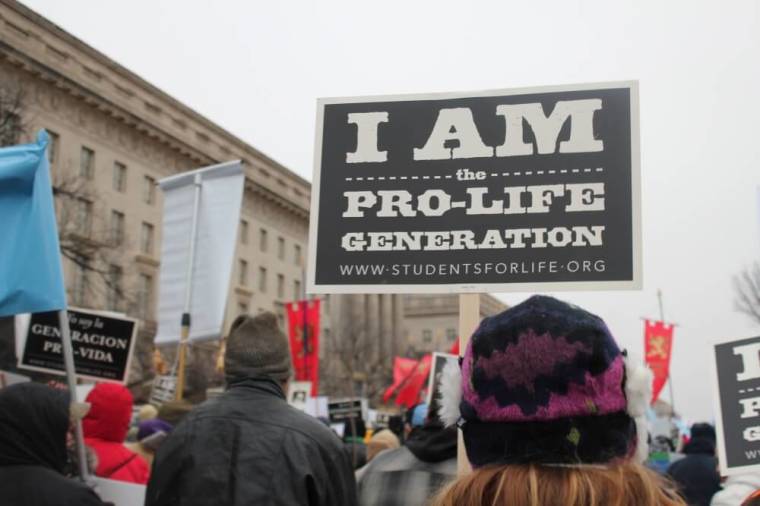 The head of a prominent pro-life organization said he believes society is "beginning to see the end of abortion" as up-and-coming generations grow increasingly uncomfortable with the pro-abortion movement. 
"There's a mass exodus out of the abortion industry," Shawn Carney, president of 40 Days for Life, told The Christian Post. "Thanks to new technology and science teaching us that life begins at conception, I believe there is growing discomfort with abortion, regardless of how common it is."
A 2019 poll from Students for Life of America's Institute for Pro-Life Advancement found that 93 percent of millennial-aged Americans do not subscribe to the official Democratic Party platform on abortion.
According to the 2016 Democratic Party platform, "every woman should have access to quality reproductive health care services, including safe and legal abortion—regardless of where she lives, how much money she makes, or how she is insured."
The findings corroborate a January 2017 Quinnipiac poll, which found that 18- to 34-year-olds were more likely than other age demographics to support a ban on abortions after 20 weeks' gestation.
"The pro-life movement has gotten younger and larger, and I believe we're beginning to see the end of abortion," Carney told CP. "The response to the pro-life movement has been overwhelmingly positive, whereas it was overwhelmingly negative 20 years ago."
Launched in 2007, 40 Days for Life is a global movement that orchestrates 40-day spring and fall campaigns of prayer, fasting, and nonstop peaceful public vigils outside abortion clinics.
Click here to read more.
SOURCE: Christian Post, Leah MarieAnn Klett