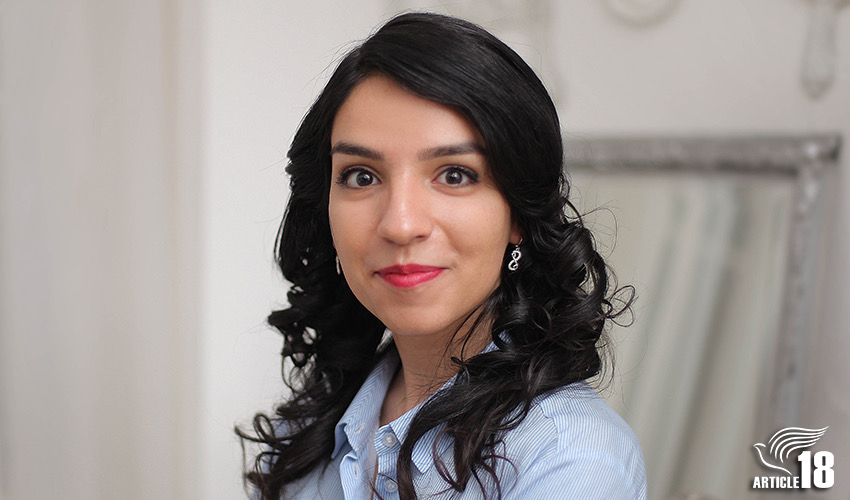 Iranian Christian convert and human rights activist Mary Mohammadi has been sentenced to three months in prison and torture for protesting the government's downing of a Ukrainian passenger plane in January.  
The 21-year-old took to social media on Tuesday to provide a case update for her followers.
"After suffering many types of torture and 46 days in jail in the terrible conditions of Vozara detention and Qarchak [women's] Prison, I have been sentenced to 3 months and 1 day in prison and 10 lashes," Mohammadi wrote on Instagram.
Mohammadi was arrested in January during an anti-government protest over the Islamic Revolutionary Guard Corps' downing of Ukrainian Airline Flight 752 in which 176 people were killed.
She had already served over one month in prison before being released on bail in February and charged with "disrupting public order by participating in an illegal rally."
In her Instagram post, Mohammadi said she was sentenced because she had protested "against the slaughter of human beings" and because she showed "sympathy for the families of those who perished on the Ukraine airline crash."
Mohammadi's added that her sentence was suspended for one year depending on her conduct. However, Mohammadi contends that there was never any evidence against.
"So I ought to have been acquitted, but instead I was sentenced not only to imprisonment but also flogging," she wrote. "And of course, even before the verdict was handed down, I was forced to endure all kinds of torture, none of which is sanctioned by law, and which ought to be considered crimes in themselves."
Mohammadi explained in her post that she and her legal team have refrained from appealing the verdict because "the appeal courts have turned into affirmative tribunals."
"I'm proud of attending and sympathizing with human beings in the real harsh environment of streets, this is my conviction and the costs," Mohammadi assured.
Click here to read more.
SOURCE: Christian Post, Samuel Smith