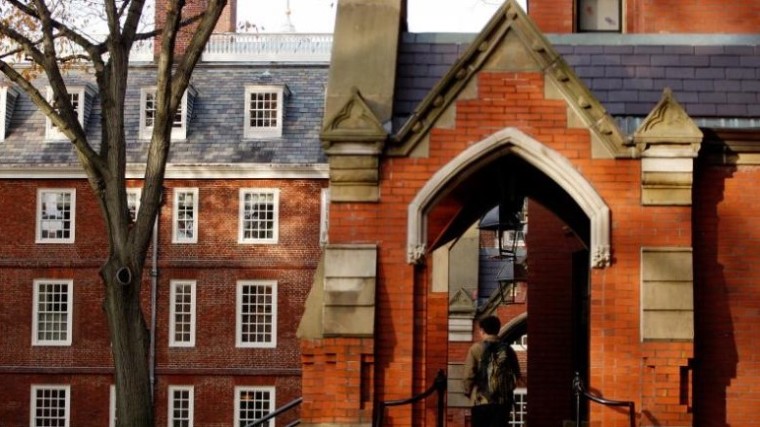 A Harvard Law School professor is calling for a presumptive ban on homeschooling, arguing that it poses harmful risks to children.
In an article titled "The Risks of Homeschooling" featured in the latest edition of Harvard magazine, Harvard Law School professor Elizabeth Bartholet stressed in an interview that children have a right to a "meaningful education" and that the state is obligated to intervene to protect them from abuse, which is sometimes interwoven within homeschool environments. Bartholet is also the faculty director of the Law School's Child Advocacy Program.
Bartholet cites as an example of this abuse the case of Tara Westover, whose story is captured in a memoir called Educated and recounts how she was raised by survivalists in Idaho and was never sent to a school and received no formal education, despite learning how to read. Westover spent her youth working in her father's scrap business where bodily injuries were common and her older brother abused her. Under the current legal regime in most of the United States, Bartholet says, this is what can happen. She does not believe Westover's case is an outlier.
"The issue is, do we think that parents should have 24/7, essentially authoritarian control over their children from ages zero to 18?" the professor inquires.
"I think that's dangerous. I think it's always dangerous to put powerful people in charge of the powerless, and to give the powerful ones total authority."
Requiring children to attend schools outside of the home for several hours each day, she maintains, does not significantly undermine parental influence on a child's views and ideas.
The article notes that many Americans — possibly as many as 90 percent by some estimates — who opt for homeschool are driven by traditional Christian beliefs and a desire to remove their kids from mainstream culture.
In an email to The Christian Post Monday, Katy Faust, founder of the children's rights organization Them Before Us, noted that the Bartholet interview poses a question not only about homeschool versus public school, but a much more fundamental question, specifically "To whom do children belong?"
"By arguing parents should have to 'prove their case' if they want to 'opt out of schools,' Bartholet's answer to that question is clearly, 'children don't belong to parents, they belong to the State,'" Faust explained.
But the reverse is true, she continued, because it supports the child's fundamental right to be known and loved by the two people responsible for their existence.
Click here to read more.
SOURCE: Christian Post, Brandon Showalter