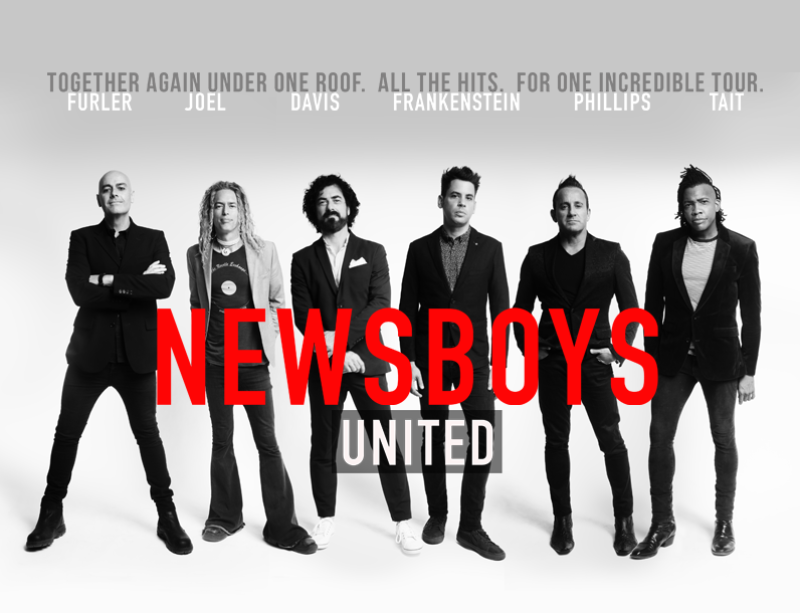 Platinum-selling artists the Newsboys were forced to cancel their spring tour dates due to the national lockdown and frontman Michael Tait said the unplanned "sabbatical" has been good for him. 
Since reuniting two years ago, the history-making, six-member band has played more than 250 concerts and are now bringing their concert to fans with their new EP, United: Live.
The music release arrived in tandem with the premiere of the Christian group's "Friday Spring Concert Series" on YouTube. The concert series kicked off with their timely single, "Love One Another."
Tait said the single release and video for it coming out during the COVID-19 pandemic is a perfect reminder that love is the way to go right now while in quarantine.
The following is an edited transcript of Tait's interview with The Christian Post where he talks about what he's doing while in quarantine, and the message of love he hopes people throughout the world adhere to in these trying times.
CP: Your new single is titled "Love One Another." How can people love one another during this pandemic?
Tait: We all need each other. This is the time where you can't get things done by yourself. You can't be an island to yourself. If you're a loner or not, if you're an alpha male or not, if you're an independent woman or not, these moments bring out the best in people. Sometimes the worst, but I think the best because the big factor is that we're all in it together, not just America, not our county, but the whole world.
It came out of nowhere. March 12, I'm going to do a show and all of a sudden I heard over the radio, in Ohio, the governor was saying, "No more than 100 people gathered." And I thought, OK, maybe it'll go into effect tomorrow, 24 hours from now. But it went into effect that immediate day and our concert was canceled in that moment. Then things started snowballing and this happened, that happened, and then people started dying and this is a real thing.
CP: Talk about the importance of music right now?
Click here to read more.
SOURCE: Christian Post, Jeannie Law