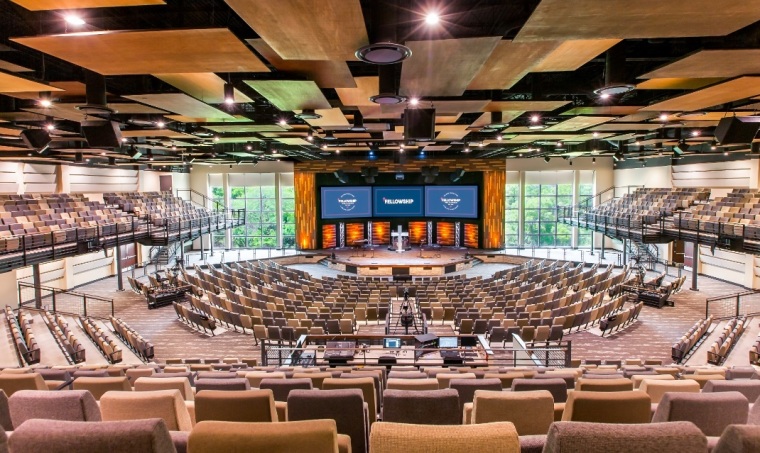 A Kansas-based megachurch has helped to relieve approximately $4.7 million in medical debt, having raised the funds in advance of the coronavirus pandemic.
Fellowship Bible Church of Topeka is a nondenominational congregation which, before shutting down in-person worship to curb the spread of the coronavirus, averaged around 3,000 worship attendees at its two campuses.
The church recently announced that they raised money in partnership with a nonprofit called RIP Medical Debt, which the nonprofit used to purchase $4.7 million in medical debt.
Fellowship Bible Lead Pastor Joe Hishmeh told The Christian Post that his church decided to partner with RIP Medical Debt after a member heard about a church in Missouri taking part.
"We heard about RIP when a church member heard a message from a church in Columbia, Missouri, who paid a significant amount of debt for their region," Hishmeh said.
"The capacity of a comparatively small amount to cover such a great amount of debt intrigued us and so we began to research them."
Hishmeh told CP that his church decided to not learn the specific names of those who benefit from their charitable effort "because we did not want to communicate in any way that what we did would be conditional on them connecting with us."
"We simply wanted to help them out in a difficult time in the name of Jesus," he continued. "What we discovered is that it will cover the debt for people in every county in the state of Kansas and some in southern Nebraska."
"Using the averages of what RIP has been able to negotiate nationally for these efforts, we estimate that over 2,000 individuals will have their medical debt covered by this."
Click here to read more.
SOURCE: Christian Post, Michael Gryboski