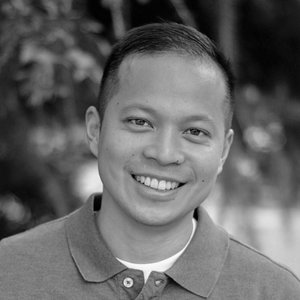 KANSAS CITY, Mo. (BP) — Midwestern Seminary President Jason Allen announced Tuesday (April 14) the hiring of Geoff Chang, who will assume the position of curator for the Spurgeon Library effective Aug. 1.
Chang, associate pastor of Hinson Baptist Church in Portland, Ore., will graduate May 1 with a Ph.D. in historical theology from Midwestern. He will oversee day-to-day operations for the library as well as major writing projects involved with the collection. He will also serve the institution as assistant professor of historical theology.
Allen said the decision to place Chang in the role became much clearer as he discerned Chang's dedication to the local church and love for Spurgeon scholarship.
"I cannot be more thrilled to announce Dr. Geoff Chang as the new curator of the Spurgeon Library and as a valued member of our faculty," Allen said. "As Dr. Chang was nearing the end of his Ph.D. studies at Midwestern Seminary, it became clear that he was advancing the state of Spurgeon scholarship in pioneering and valuable ways for the church. This is the exact vision we've had for the Spurgeon Library since its beginning."
Allen added that the "synergy of Dr. Chang's interest in Spurgeon scholarship, his heart for the local church, plus his overall collegial character and gifted abilities made it clear that Dr. Chang is the right person to lead the Spurgeon Library and teach at Midwestern Seminary and Spurgeon College."
Among Chang's responsibilities will be managing C.H. Spurgeon's personal library collection, which consists of more than 6,000 books and artifacts. He will also devote time to major writing projects, such as future volumes of The Lost Sermons of C.H. Spurgeon, provide oversight of materials placed on Spurgeon.org and direct and mentor Spurgeon Scholars, who assist with a wide-range of Spurgeon Library initiatives.
Chang called his hiring "a tremendous privilege and stewardship," adding: "The Spurgeon Library, being the personal library of Charles Haddon Spurgeon, is not only a historical artifact, but it is also one of the finest Puritan and theological libraries in the world. I'm grateful for the opportunity to oversee this resource for the advancement of evangelical scholarship, which I pray will benefit the church."
Chang explained that he's appreciated Spurgeon's sermons and preaching for many years, but that his admiration deepened the past four years during the course of his doctoral research, as he came to learn more about Spurgeon as a local church pastor.
Click here to read more.
Source: Baptist Press