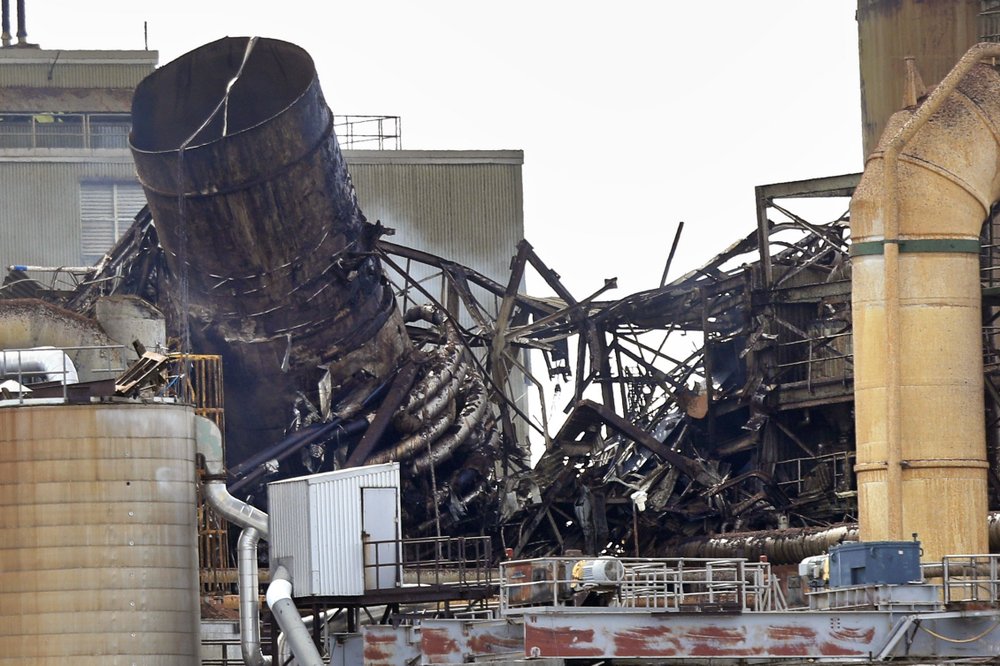 An explosion at a paper mill in Maine shook the ground Wednesday and produced a plume of black smoke that was visible for miles around, but it appeared no one was injured.
The blast rocked the Androscoggin Mill in Jay, in central Maine, around noon, state police spokesman Steve McCausland said. Mill personnel told police no one was injured, though some people suffered respiratory distress.
A rising cloud of smoke that was recorded by a bystander was followed by raining debris that made bullet-like noise as it struck cars in the area. Video recorded after the explosion showed extensive damage to the mill, which employs about 500 people and is a key piece of rural Maine's economy.