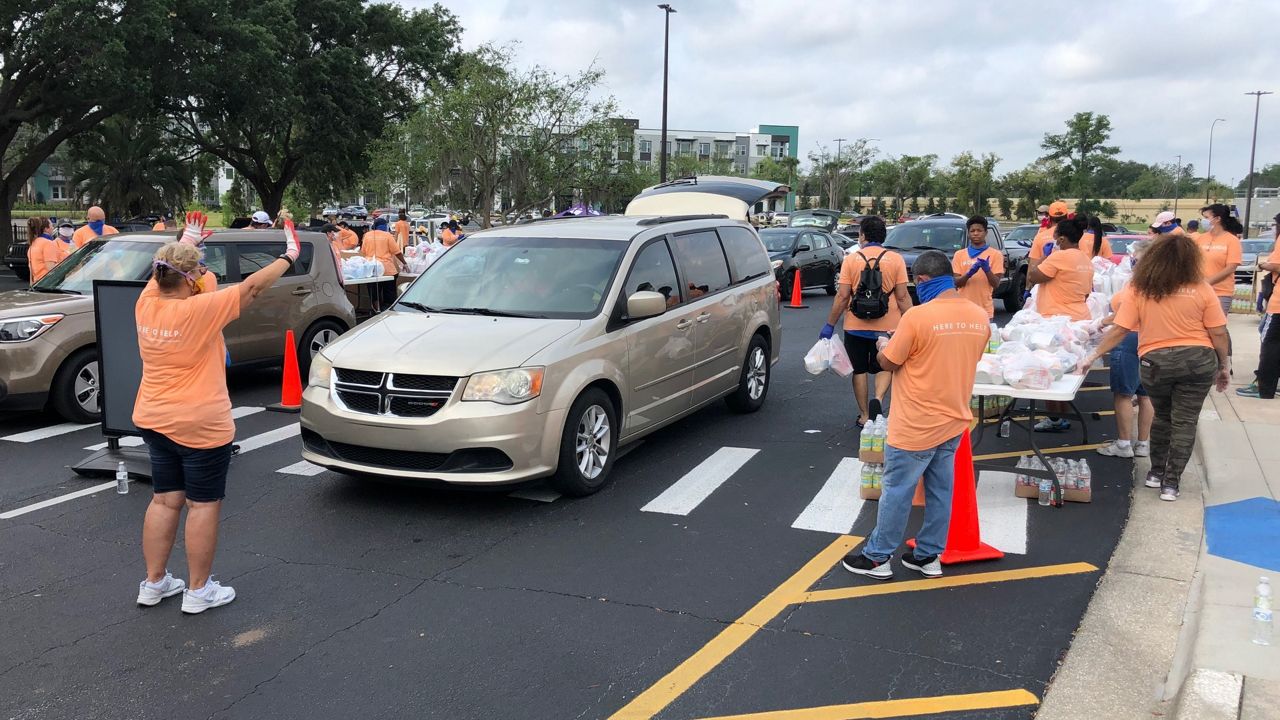 Faced with the stark reality of an empty sanctuary on the most important Sunday of the year, Calvary Orlando church leaders felt Holy Spirit conviction to spread the Good News of Jesus' Resurrection in a unique and unfamiliar way.
On April 12, Easter, Calvary Orlando, with the help of Convoy of Hope, will distribute 100,000 meals to local residents. The church's parking lot and sanctuary will serve as a distribution center for food for those in need while it broadcasts its livestream message of Jesus' glorious Resurrection. Approximately 200 volunteers, as well as some members of the Orlando Police Department, will distribute groceries to cars in a drive-thru service.
The majority of churches around the country will hold Easter services online only due to the COVID-19 pandemic. But Calvary Orlando Senior Pastor Ed Garvin says the enemy will fail in trying to prevent God and His children from being a light to the lost and wayward in the community.
"We certainly knew that Easter would look different this year. But still, it is a moment each year to pause and truly reflect on the wonder of the indescribable gift that God has given us," Garvin says. "We knew that we couldn't let Easter pass without marking this truly remarkable moment for God in a truly remarkable way.
"On Sunday morning, we will broadcast a message of hope and joy. We will turn our worship center into a distribution center. Since the beginning of COVID-19, we have been reaching tens of thousands of people in our meetings through livestream, much more exponentially than we have with our regular services. But we wanted to get the community to have a tangible understanding of how much God loves people, so we decided that we would provide 100,000 meals to people on Sunday to show them just that."
Convoy of Hope's trucks rolled into Orlando from its headquarters in Springfield, Missouri, on Wednesday to bring food for the Sunday distribution. On Resurrection Sunday, cars will roll through Calvary Orlando's parking lot, and, with the blessing of and adhering to the guidelines set down by local officials, volunteers will ask those coming through whether they would like their four bags of groceries placed in either the back seat or the trunk of their vehicles.
Click here to read more.
SOURCE: Charisma News, Shawn A. Akers