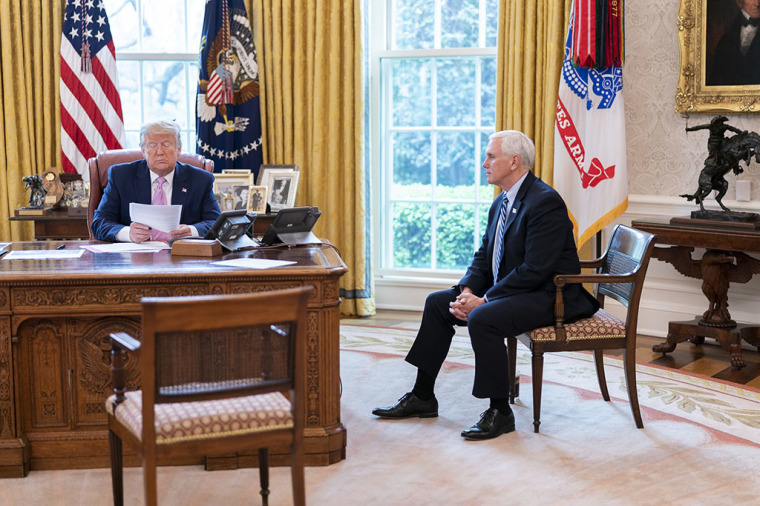 Ahead of the coronavirus task force briefing Friday, President Trump gave an Easter message, urging Americans to "focus on prayer, reflection, and growing in our personal relationship with God" during "this sacred time" as most churches hold services online, and asked Bishop Harry Jackson to pray.
"On this Good Friday, Christians from all around the world remember the suffering and death upon the cross of our Lord and Savior, Jesus Christ," Trump said at the briefing at the White House. "At Easter Sunday, we will celebrate His glorious resurrection."
Trump said as people won't be able to "gather together with one another as we normally would on Easter," they can "use this sacred time to focus on prayer, reflection, and growing in our personal relationship with God. So important."
He continued, "I ask all Americans to pray that God will heal our nation; to bring comfort to those who are grieving; to give strength to the doctors, nurses, and healthcare workers; to restore health to the sick; and to renew the hope in every person who is suffering. Our nation will come through like never before."
Trump assured that the U.S. death toll from the new coronavirus pandemic will be "substantially less" than the last week's projection of 100,000.
As of early Saturday, there were more than  1.7 million confirmed cases of COVID-19 around the world with 103,257 deaths, according to Johns Hopkins University. In the United States, the case count was 501,615  with 18,777 deaths.
The president acknowledged that "many families" have prayed "for me and for my family." He said, "your prayers are felt, and I am forever grateful."
Click here to read more.
SOURCE: Christian Post, Anugrah Kumar