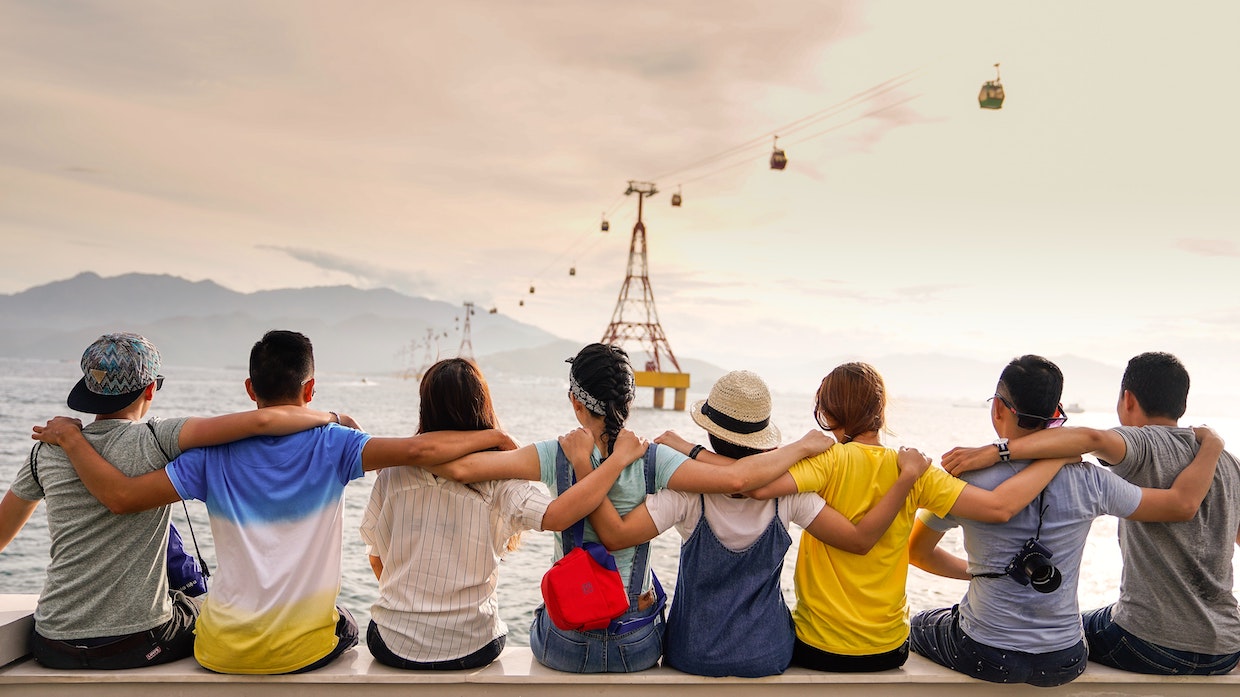 Who in Australia could have imagined in late February 2020 that Qantas would ground all its planes and stand down 20,000 staff, Myers, would close all of its stores and put off 10,000 staff, by the end of March over one million Australians would be unemployed, the government would be subsidising all wages up to $1500 a month, 9.5 million families would be confined to their home, most children would not be going to school, toilet paper and pasta would be very scarce in supermarkets, retired people with super funds may have lost up to 10% the value of their investments, and all churches would be closed. On Easter day this year there will be a more muted triumphant communal exclamation, "He is Risen."
In this critical hour our national leaders are telling us the most import thing we can do to stop the spread of Covid-19 is, "Isolate yourself." Do not leave your home except to exercise on your own, go to the supermarket on your own, or visit your doctor if you must, and if you can, work at home and study at home. Keep 1.5 metres between you and anyone else. This regime, our leaders tell us, will last for at least 6 months, possibly longer. It is "the new normal." This crisis will not end until a vaccine is developed, and most think this will take about 18 months.
Our leaders must make these rules if large numbers of lives are to be spared so that in the long term we can return to near full employment and prosperity, if we ever get back to the way we were. Mr Morrison, our Prime Minister, at this time has the hardest job possible. We should be praying for him and his team.
Isolate yourself.
Do not mix with others outside of your home is the primary message. If you must go out keep your distance. Any contact you have with someone else – make it brief. The problem is we humans are social beings. Our health is as dependent on social interaction as it is on food. Isolation can be lethal. A sentence of solitary confinement is the worst punishment you can inflict on a human being. For this reason, not surprisingly, some of us are not keeping to the rules we have been asked to obey and are freely mixing with others. We have been told the 20 to 30-year olds are the worst offenders, but it seems to me as an oldie that my age group is not far behind. The blame game takes us nowhere; what is important is the question, "Can we keep up this isolation for 6 months to a year?" It certainly is going to be challenging and costly.
Now I want to address specifically this issue for those of us who identify as Christians. The Christian religion is a communal religion. Jesus called twelve disciples, whom he called "apostles," to be his companions on the way. We now recognise that they were proto church, the beginning of the Christian community. When the risen Jesus sent out the Twelve Apostles, after Easter to preach the Gospel, they immediately had their converts meeting together, usually at first in larger homes. They called these gatherings, "churches." This English word translates the Greek word ekklesia, and so we get the English word "ecclesiastical" to refer to churchy matters. The Greek word is best translated, "community." The word speaks of those who have a common identity as followers of Christ and in specific locations have a common life together. So, the Epistle of Hebrews, says, "Do not neglect to meet together" (Heb 10:25). Christian theologians differ on many matters but none would reject this admonition. I have been told a thousand times, "You can be a good Christian and not go to church," which in exceptional situations is true, but as a general rule it is not. We need to gather with other Christians to keep faith and hope alive and to encourage one another. This is the very thing – well at least as we have done – we cannot do for at least 6 months.
Yes, we must "isolate ourselves" but the cost of doing this is not only economic. It will impact also on both our physical and mental health and put huge strain on many families and marriages. And for Christians specifically – my concern – it will make keeping faith and hope alive in this unbelieving world more difficult than ever.
Click here to read more.
Source: Christianity Today