Multiple churches across the country will be celebrating Easter in grief come Sunday as the new coronavirus claimed the lives of at least seven more longtime pastors in the last two weeks. All of the pastors were older adults and some suffered from underlying conditions which left them vulnerable to the virus.
Monsignor Richard J. Guastella, pastor of St. Clare's R.C. Church in Great Kills on Staten Island, New York, died early Thursday morning after "bravely battling the COVID-19 which led to his hospitalization last week," according to a statement on the parish's website. He was 73.
"It is with the utmost sadness that we share with you that our beloved pastor, Msgr. Richard J. Guastella, affectionately known as Fr. Richard, has returned to the Lord. Fr. Richard passed away in the early hours of Holy Thursday, April 9, 2020, after bravely battling the COVID-19 which led to his hospitalization last week," the church said.
"It is fitting that the Lord chose to call Father home, after nearly 48 years of priesthood, on the day that we celebrate the Supper of the Lord, the Institution of the Holy Eucharist and the Priesthood. He is indeed a priest forever. We can all agree that this world was made a better place because God had blessed it with the gift that was Fr. Richard for the last 73 years. Now he belongs to his Maker," the church added.
Guastella's death comes exactly a week after the passing of his brother, Joseph, the church also noted.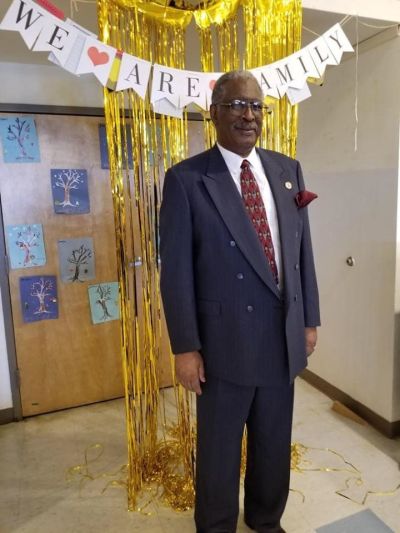 The Rev. H. Gene Sykes, who led Friendship Baptist Church in Bayonne, New Jersey, for more than a quarter century, died of complications from the new coronavirus, Mayor Jimmy Davis announced Tuesday. He was 78.
"Rev. H. Gene Sykes, the pastor of Friendship Baptist Church, was one of Bayonne's most prominent clergymen. Sadly, he has passed away after being infected by the coronavirus. He was well-known in the community for his spiritual and civic accomplishments. Rev. Sykes will be remembered for moving his congregation to a new location, where he renovated and expanded a former synagogue," Davis said.
"Rev. Sykes gave many years of service as a volunteer Commissioner on the board of the Bayonne Housing Authority. He was an active member of the Bayonne Interfaith Clergy and other community organizations. On behalf of the city of Bayonne, I would like to offer our condolences to his family, friends, and congregation," the mayor noted.
Sykes is survived by his wife, Fannie Steen Sykes; his children, John Sykes of Jersey City, Lynne Sykes-Horace of Plainfield and Tonya Sykes of Charlotte, North Carolina, NJ.com said.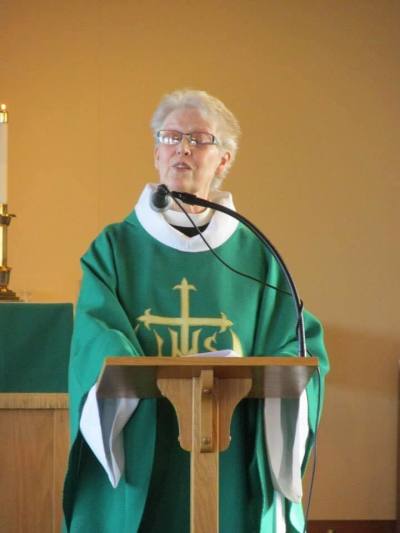 The Rev. Andrea Bowman of Grace Episcopal Church of Ellensburg became the first Kittitas County resident to die from complications related to the new coronavirus. She died at 4:15 p.m. on Palm Sunday at the University of Washington ICU unit in Seattle, the Daily Record reported.
"It is with great sadness that we share that the Rev. Dr. Andrea Bowman died yesterday from complications from the Covid-19 virus. She served faithfully for many years in our diocese. May she rest in peace and rise in glory," the Episcopal Diocese of Spokane announced on Facebook Monday.
In an interview with Yakima Herald, Bowman's longtime friend and former colleague, Dr. Linda Beath, remembered the pastor fondly.
"Andrea had a wicked sense of humor and a lot of joy in life," Beath said. "I love to cook and bake. We were in a restaurant one time and I was talking about how she was never really enthused about really good food.
"She said, 'food is food, but good food is better.' That became one of our old mantras when things got tough. It was like 'food is food, but good food is better' would lighten the moment."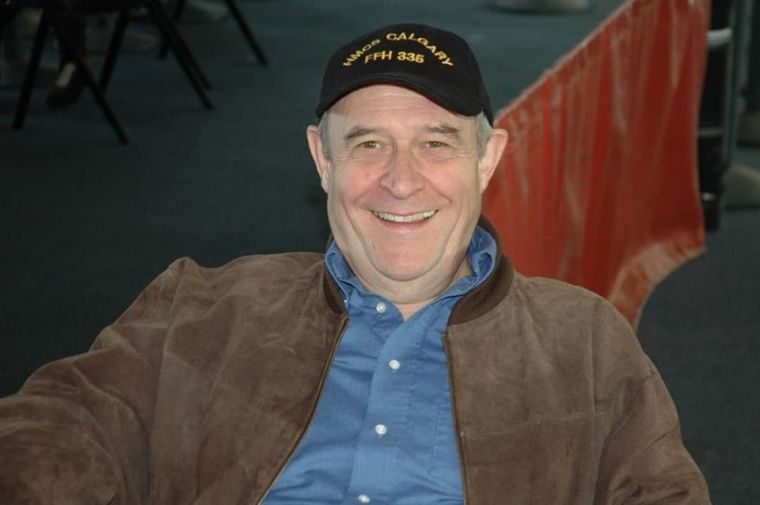 The Rev. Lawrence Wilkes, 80, stepped down as interim pastor at the Crystal Cathedral in 2012 when the Schuller family left amid a tumultuous bankruptcy. The Orange County Register reported that he died on March 31 after contracting the coronavirus.
"The Rev. Dr. Lawrence Wilkes passed away this morning from the coronavirus. A good man that I knew from the Crystal Cathedral. The virus hasn't seemed real because of not knowing anyone that was sick. Now it's very real. NOW IT'S PERSONAL," Greg Iannolo wrote in a post on Facebook.
Wilkes lived in Anaheim and is survived by his wife, daughter and son-in-law, and a granddaughter, the OC Register said. He was also among 17 COVID-19 coronavirus deaths reported by the Orange County Health Care Agency as of Wednesday.
Click here to read more.
SOURCE: Christian Post, Leonardo Blair