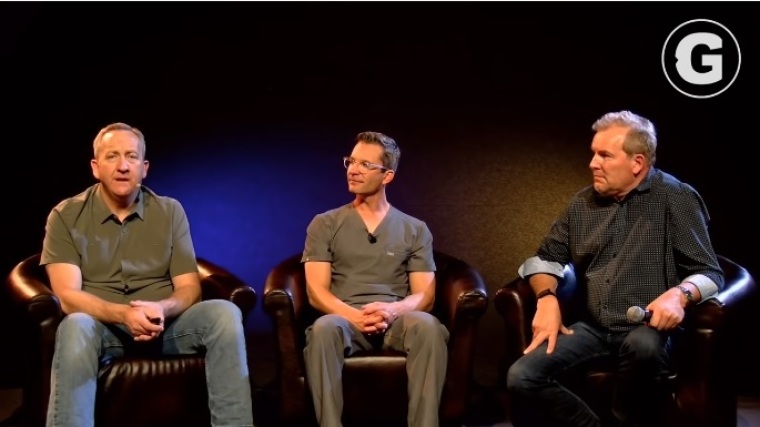 A California pastor resigned from his position on city council one day before he tested statewide social distancing orders by holding an in-person communion at his church.
The city of Thousand Oaks confirmed in a statement this week that Councilman Rob McCoy, who served on its city council since 2015, has resigned. McCoy is also the pastor of Godspeak Calvary Chapel in Newbury Park.
The Thousand Oaks Acorn reports that McCoy officially resigned from his position on Saturday evening, hours before he held Palm Sunday communion with members to mark the beginning of Holy Week.
With bans on gatherings of 10 people or more in response to the COVID-19 outbreak, the church abided by social distancing rules and only allowed 10 people at a time to enter the church building to receive communion.
"Palm Sunday and Resurrection Sunday are critical," McCoy said in a video announcement to his congregation. "[We are] paralyzed and considered non-essential though we would have liquor stores considered essential, cannabis distribution considered essential."
"Across the country, abortions are considered essential," he added. "Is the Church going to sit back and say, 'Well, we will be relegated to non-essential,' though we feed people and that is essential physical food?"
An online announcement informed congregants not to show up for the 11 a.m. service, which was online only. But after the service from 1 p.m. to 3 p.m. on Sunday, church members were invited to partake in communion.
"To not allow us to have communion is not proper," McCoy said in the video. "To consider it non-essential is not acceptable."
The church placed arrows on the ground to direct people to the communion and help them remain 6 feet apart. The church also advised people to refrain from physical greetings.
Once inside the building, congregants were allowed to pick up the communion elements "for themselves" and take a seat in a chair in the sanctuary while maintaining proper social distance from others.
Click here to read more.
SOURCE: Christian Post, Samuel Smith