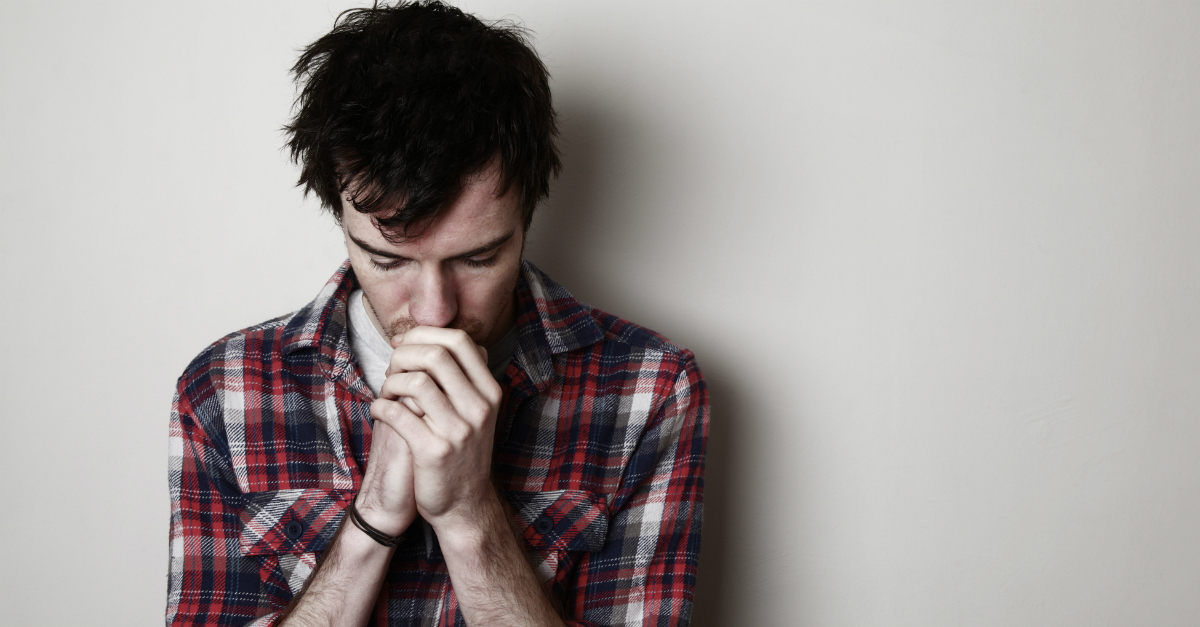 We are facing uncertain times. Within days, our entire way of life in America changed drastically. The pandemic has given most of us a new perspective about what is really important to us. God is giving us a chance to stop, take a breath, and focus on prayer. But we must remember that while COVID-19 is the biggest, most current thing, it's not the only thing. In other words, prayer is for more than the coronavirus. Discouragement is Satan's tool to keep us in bondage, but it's also God's magnet to draw us to Himself. 
As we all know, the blessing of a child comes only after intense pain and travail. Likewise, we must travail in prayer until we prevail. As David Wilkerson famously said, "Victory in the prayer closet gets you victory on the battlefield." My concern is that America has not yet been humbled: We are fearful, but are we truly broken? We are anxious, but are we contrite?
Travailing in prayer means toil, sweat, exertion, labor, and effort. In Psalm 6 we read of a powerful prayer in a time of distress. It's not clear whether David is talking about sickness, difficulties, or an enemy, but we can feel his pain — his travail: "O Lord, do not rebuke me in Your anger … Have mercy on me, O Lord, for I am weak; O Lord, heal me, for my bones are troubled" (Psalm 6:1–2).
Although there is no mention of sin here, when we cross-reference Psalm 38 we see a similar plea, and we find that "there is no soundness in my bones because of my sin" (v. 3). The first point of application, therefore, is to approach prayer with a clean heart. Psalm 66:18 reminds us that "if I regard iniquity in my heart, the Lord will not hear." No matter how hard we travail, we will not prevail if sin is blocking our path.
How many blessings are waiting at the brink? How many promises are yet to be fulfilled? How many prayers are being hindered because of besetting, unconfessed sin? Take time now to follow the example of the blind beggar of Mark 10:46–52 and repent: "[Jesus], Son of David, have mercy on me!" God often crushes our pride to open our ears.
Once repentance takes place, here are a few ways to prevail in prayer:
1. Your labor is not in vain. Psalm 6:6–7 says. "I am weary with my groaning; All night I make my bed swim; I drench my couch with my tears…" Have you ever been there? I have. The only comfort I had was my confidence that God heard my prayers, even though I saw no fruit. Faith believes God even in the absence of tangible fruit — fruit we can see. The psalmist goes on to declare, "For the Lord has heard the voice of my weeping. The Lord has heard my supplication; the Lord will receive my prayer" (vv. 8–9). Travail is for our benefit. It draws us into a deeper relationship with Him. It crushes our pride and produces the wonderful fruit of humility. The man or woman listening to God, obeying God, and wanting to be used by God will hear from God.
2. Don't ignore a burden. If God stirs our heart, if there is a God-honoring burden to pray, it's a sure sign He wants us to press in so He can answer. "When God desires to recover a ruined situation, he baptizes someone in anguish" (David Wilkerson). Has a burden been stirred in your heart? To build a mighty fire of prayer, you have to light the flame! Take time and begin to pray, not as an afterthought or when you're tired but with purpose and discipline when you're awake. Stoke the embers by removing distractions and setting time aside to seek God even when you don't "feel" like it. During this time of stay-at-home orders, shut off the movie streaming and mindless passing of time, and get on your knees.
Click here to read more.
SOURCE: Christian Post, Shane Idleman