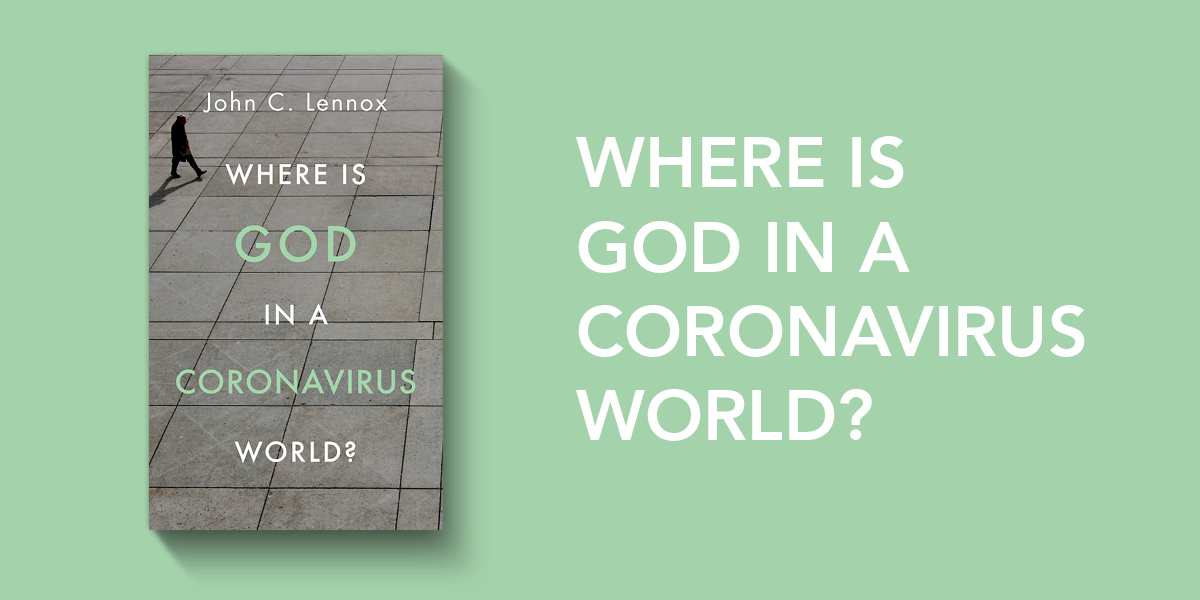 Acclaimed mathematician and philosopher of science John Lennox believes the coronavirus has forced an opportunity for humanity to wrestle with life's deepest questions, to find God amid heartbreak.
In a video interview with Kharis Productions CEO Iain Morris, Lennox elaborated on themes he explores in his new short book, Where is God in a Coronavirus World?
When the disease first began to spread, Lennox knew the number of cases would grow exponentially, he said, noting his knowledge of statistics.
"I thought this is going to be utterly unique and devastating. And I thought, 'Look, I'm locked down. I need to think about how to speak into this situation," he explained.
It took Lennox approximately one week to write the book, spending eight to 12 hours per day on it.
In one of the chapters, he addresses a common objection to the Christian faith, namely, "How can there be a loving God who presides over human suffering?" relating it specifically to the coronavirus.
The atheist solution to this quandary is this is essentially "we've got what we've got so we have to put up with it," he surmised, but that falls short.
"Atheism actually removes the very concept of good and evil. So there's no point in calling this kind of thing natural evil, this disaster, if there is no such thing as evil," the Christian apologist said.
Furthermore, he asserted, atheism removes any possible hope.
Yet the Gospel provides hope because it speaks about a God well-acquainted with suffering; at the heart of the Christian faith is God on a cross.
Click here to read more.
SOURCE: Christian Post, Brandon Showalter