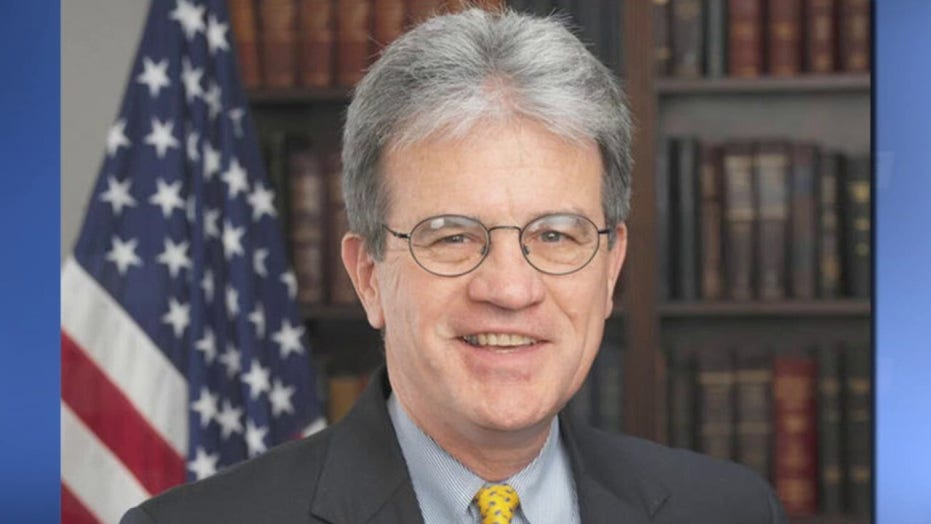 WASHINGTON (BP) — Retired U.S. Sen. Tom Coburn, a Southern Baptist, is being remembered for his Christian faith, pro-life advocacy, campaign against government waste and friendships with political opponents following his March 28 death.
Coburn, 72, who died after a prolonged struggle with prostate cancer, served Oklahoma as a Republican member of the Senate from 2005 to 2015. He retired with two years remaining in his second six-year term. He previously had served as a U.S. representative from 1995 to 2001, keeping his promise to step down after three two-year terms.
The family announced Coburn's death in a statement which said, "Because of his strong faith, he rested in the hope found in John 11:25, where Jesus said, 'I am the resurrection and the life. The one who believes in me, will live, even though they die.' Today he lives in heaven."
With his wife Carolyn, Coburn had been a member of South Tulsa Baptist Church for about four years. He was ordained previously as a deacon in another Southern Baptist church.
Eric Costanzo, lead pastor of South Tulsa Baptist Church, described Coburn as "a true man of God" with "integrity off the charts."
He was "the most faithful of followers of Christ that I could imagine," Costanzo told Baptist Press in a telephone interview, adding Coburn had "a great legacy of influence."
Coburn was "somebody that I just trusted very much in terms of his counsel," he said. "And he made himself available to me at a moment's notice."
The Coburns were leaders in their Sunday school class, and he taught the class at times, Costanzo said.
Coburn was a physician before his election to the House and continued to serve in that role while in the House and afterward. He delivered more than 4,000 babies.
Southern Baptist national and state leaders commended Coburn and his legacy.
Brent Leatherwood — director of strategic partnerships for the Ethics & Religious Liberty Commission and a one-time senior legislative aide to former Rep. Connie Mack, R-Fla. — said in written comments for BP:
"During my time serving on Capitol Hill, few voices carried as much weight as Sen. Tom Coburn. As a Southern Baptist deacon, medical doctor and public servant, he leaves a legacy that beckons us to move beyond mere civility to kindness, to love our neighbors, even, and maybe especially, those with whom we disagree politically. We join the Coburn family, his friends and the Oklahomans he served in mourning his passing."
Hance Dilbeck, executive director-treasurer of Oklahoma Baptists, told BP in written remarks, "Tom Coburn served Oklahoma well and with integrity. Whether in his medical practice, his service in Washington or at his home church, Sen. Coburn led by example. We are honored to call him an Oklahoma Baptist."
Click here to read more.
Source: Baptist Press