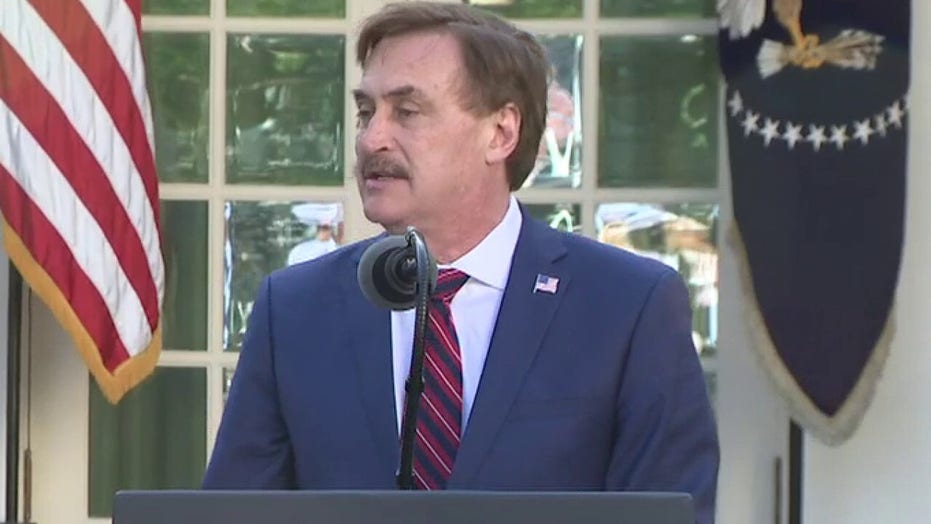 A flurry of comments from media talking heads arose following a White House appearance of Mike Lindell, owner of MyPillow, who encouraged people to go back to reading the Bible.
Lindell is utilizing his Minnesota-based factory, normally used to make pillows and sheets, to make 50,000 face masks per day for healthcare workers and others at no cost during the ongoing COVID-19 pandemic.
During his remarks from the Rose Garden, Lindell urged Americans to pray and prioritize their families. He also praised President Donald Trump effusively for his handling of the disease outbreak and said that Election Day in 2016 was a chance for the United States to turn back to God.
"God gave us grace on November 8, 2016, to change the course we were on," Lindell said. "God had been taken out of our schools and lives, a nation had turned its back on God. I encourage you to use this time at home to get back in the Word. Read our Bibles and spend time with our families."
An executive editor at CNN, Ram Ramgopal, retweeted the video of Lindell's White House appearance along with the comments: "In case you were wondering what My Pillow is doing in a time of coronavirus."
MSNBC's Ali Velshi and Joy Reid were incredulous.
"Please tell me this is a prank," Reid complained on Twitter, upon hearing Lindell was part of the presidential briefings on Twitter.
Click here to read more.
SOURCE: Christian Post, Brandon Showalter