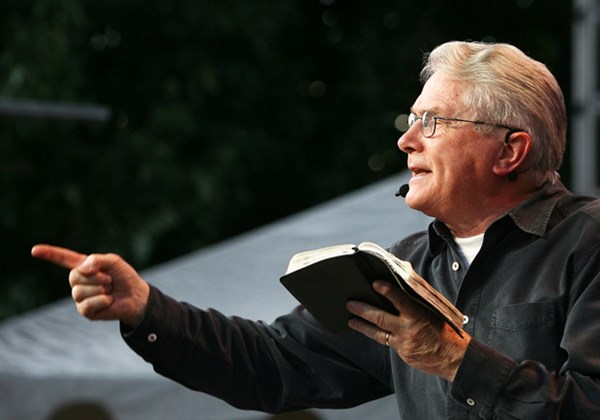 One of the most difficult parts of human existence is coping with loss, terminal illness and other life difficulties. Famed evangelist Luis Palau knows this all too well.
Palau, 85, lost his father at a young age and quickly came to Christ—and ministry. He's spent his entire life preaching the good news that heaven is a reality, and that Jesus deeply loves every man, woman and child.
But when Palau was diagnosed with terminal lung cancer in 2017, he had to go back to basics and deeply grapple with his own faith and journey.
"For a week, I felt Satan attacking me and making me question, 'How am I sure I'll have eternal life?' It shakes you up, but you go back to the book," he said in a Pure Flix Podcast interview. "I reread Hebrews 7, 8, 9, 10 again and again. If those chapters don't convince you that we have eternal life then nothing will. So it brought me peace."
Listen to Palau speak about his cancer diagnosis, life and legacy:
Click here to read more.
SOURCE: Charisma News