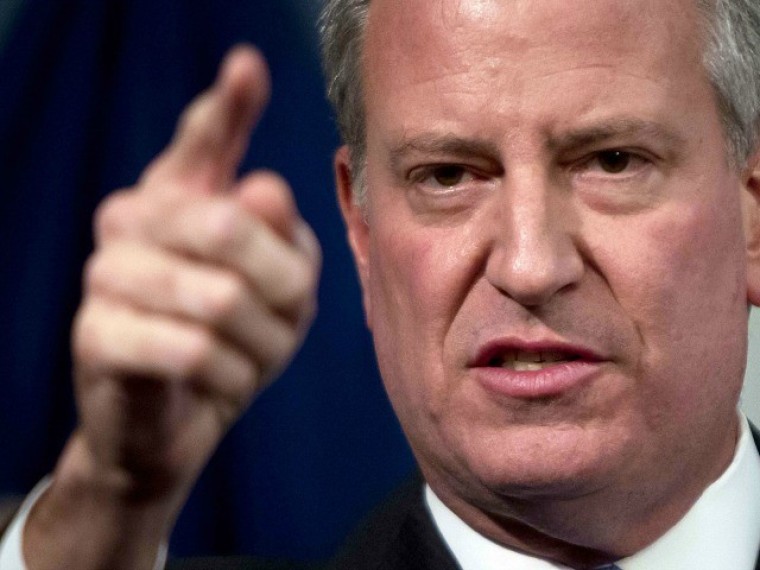 New York City Mayor Bill de Blasio's assertion that churches and synagogues will be "permanently" closed if they refuse to obey a stay-at-home order banning large gatherings in light of the coronavirus pandemic has drawn the ire of national Christian leaders. 
At a March 27 press briefing, de Blasio singled out Christian and Jewish congregations and threatened that agents would shut down their houses of worship if they held in-person services.
"A small number of religious communities, specific churches and specific synagogues are unfortunately not paying attention to this guidance even though it's so widespread," de Blasio said.
The Democrat mayor further warned that if the congregations refuse to disperse, the city would "take additional action up to the point of fines and potentially closing the building permanently."
"It's the last thing I would like to do because I understand how important people's faiths are to them and we need our faiths in this time of crisis. But we do not need gatherings that will endanger people," de Blasio argued. "No faith tradition endorses anything that endangers the members of that faith."
Tony Perkins, the chairman of the U.S. Commission on International Religious Freedom and president of the Christian conservative activist organization Family Research Council, criticized de Blasio's comments on Twitter.
"De Blasio's incendiary & unconstitutional threat to permanently shut down churches and synagogues must be retracted or corrected if it was a misstatement," Perkins, who had previously spoken out against churches holding worship services during the outbreak, wrote in a tweet.
Click here to read more.
SOURCE: Christian Post, Samuel Smith