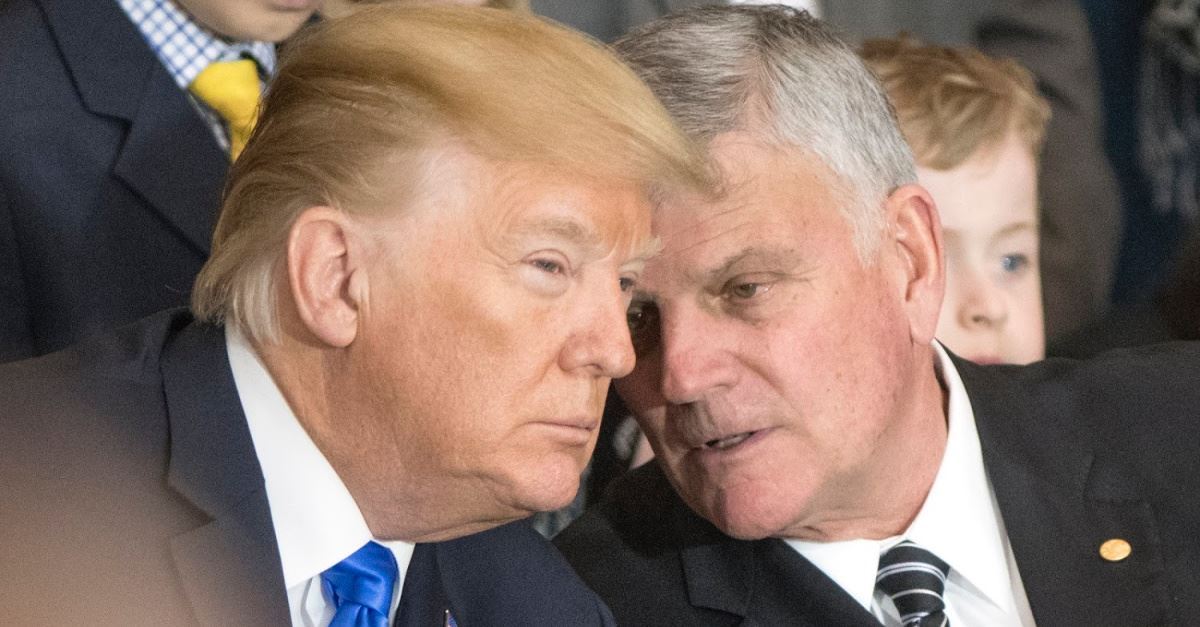 President Trump on Tuesday commended the work of Samaritan's Purse, calling its founder Franklin Graham a "very special" person who is making a difference in the fight against COVID-19.
Samaritan's Purse set up a 68-bed emergency field hospital in New York City's Central Park and is partnering with Mount Sinai Health System. The field hospital will care for those who have the coronavirus.
Trump was asked about Graham during Tuesday's Coronavirus Task Force press conference.
"I just spoke to him today for an extended period of time," Trump said. "I told him what a fantastic job you're doing, and … he loves doing it. He loves helping people. And he loves Jesus — that I can tell you. He loves Jesus. He's a great gentleman."
Graham appeared on FoxNews' Hannity program Tuesday, saying the field hospital has about 70 doctors, nurses and technicians.
"We've got an incredible group of men and women that respond in Jesus' name when there's a crisis," Graham said. "… This is a desperate situation. … And we've got people there that have experience dealing with infectious diseases."
Click here to read more.
Source: Christian Headlines