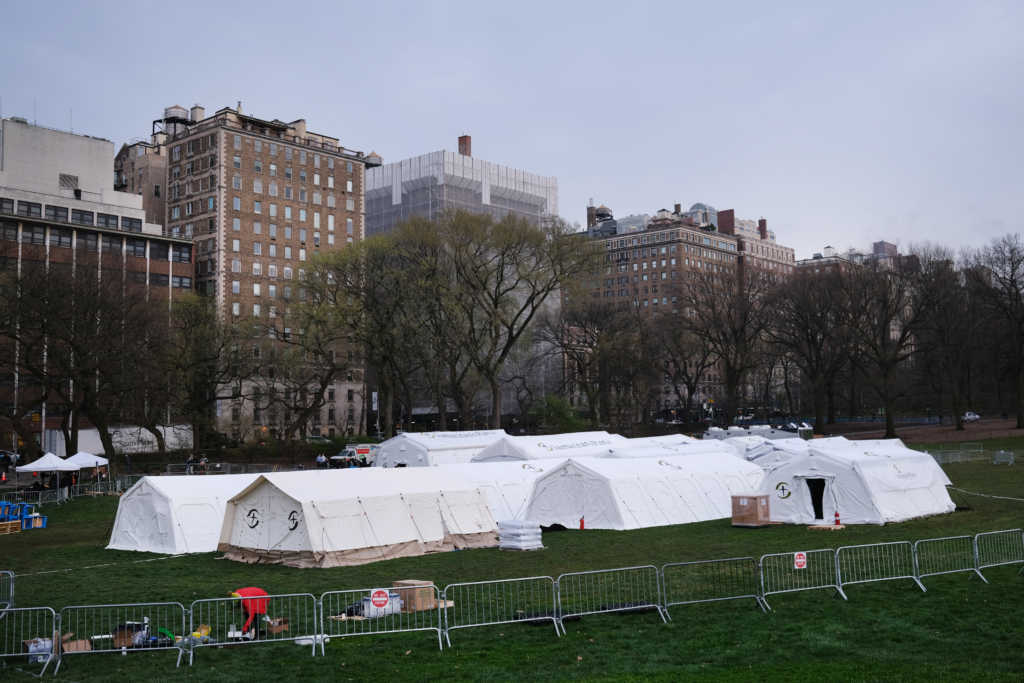 Samaritan's Purse, the Christian relief organization founded by evangelist Franklin Graham, has set up an emergency field hospital in New York City, an area hit hard by the COVID-19 virus.
The Central Park tent hospital is filled with 68 beds and a special respiratory field unit. Graham told CBN News that the medical system in New York is overwhelmed. Samaritan's Purse has set up in front of Mount Sinai Hospital, which is currently full.
"And our hospital, right there on Central Park and Fifth Avenue… they say when we open up tomorrow, we're going to be full," Graham said.
According to Samaritan's Purse, the field hospital will be staffed with doctors, nurses, lab technicians, and water and sanitation experts. Crisis-trained chaplains with the Billy Graham Evangelistic Association will be on hand helping to look after emotional and spiritual needs that arise.
"What struck me was an article in the paper, and a woman said her husband died alone. People are dying alone. And I thought, just give Samaritan's Purse those who have no hope. And people who come into our hospital won't die alone, because our doctors and nurses pray. We pray. If someone passes away, they won't be dying alone. Our doctors and nurses are going to be praying with them, holding their hands, and loving them to the last breath," Graham said.
"But we hope everyone that comes into our hospital, that they will walk out," he added. "That's our goal. And we've just got a great team. There are young doctors, young nurses, they're ER people from all over the US and Canada."
"We run into the fire, we don't run away from it," he continued. "We're going to be in New York as long as we need to be there."
Click here to read more.
SOURCE: Faithwire, Andrea Garrett; CBN News