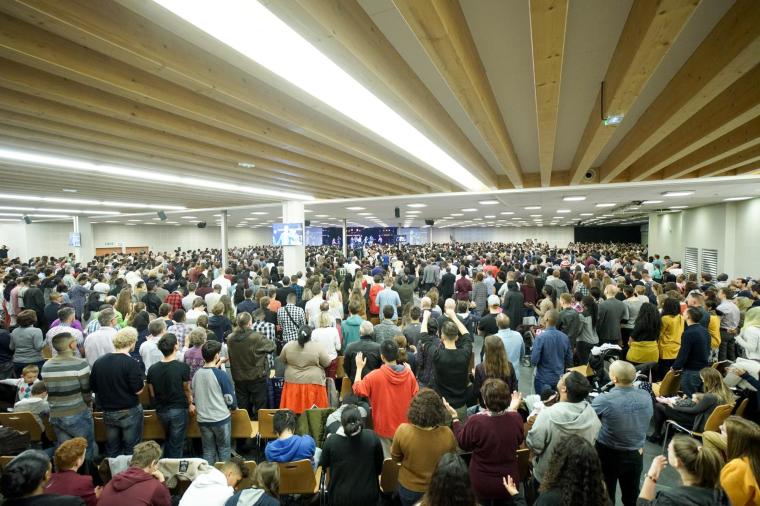 A five-day French megachurch conference is being blamed for sparking the country's largest cluster of coronavirus cases as over 17 members have reportedly died due to complications linked to COVID-19.
Reuters reports that local government officials are saying that the annual prayer meeting at the Christian Open Door Church in the border city of Mulhouse on the German border in mid-February has been linked to as many as 2,500 coronavirus cases worldwide.
The cluster of coronavirus cases linked to the evangelical charismatic church conference attended by people from around the world played a key factor in Germany's decision to partially close its border with France, people familiar with the decision told the news agency.
Attendees of the conference traveling from different parts of the globe have taken the virus back to home countries like Burkina Faso in West Africa, Corsica in the Mediterranean, and Guyana in Latin America, according to Reuters.
Although the world has a better idea today of the quickness in which the virus spreads, there were only 12 confirmed cases of the virus in France at the time that the conference occurred, with none in Mulhouse.
Also at that time, France had not yet placed restrictions on large gatherings. Additionally, a church spokesperson said that no attendee reported flu-like symptoms by the time the gathering ended on Feb. 21.
"At the time, we viewed COVID as something that was far off," Jonathan Peterschmitt, son of the church's lead pastor, Samuel, told Reuters.
A church spokesperson told the outlet that Samuel Peterschmitt has also fallen ill to the coronavirus.
At times, there were as many as 2,500 people in attendance at the conference, Peterschmitt said. But according to him, there were never times during the conference with fewer than 1,000 people in attendance.
"So we were in the same petri dish for a week," Peterschmitt was quoted as saying.
Click here to read more.
SOURCE: Christian Post, Samuel Smith