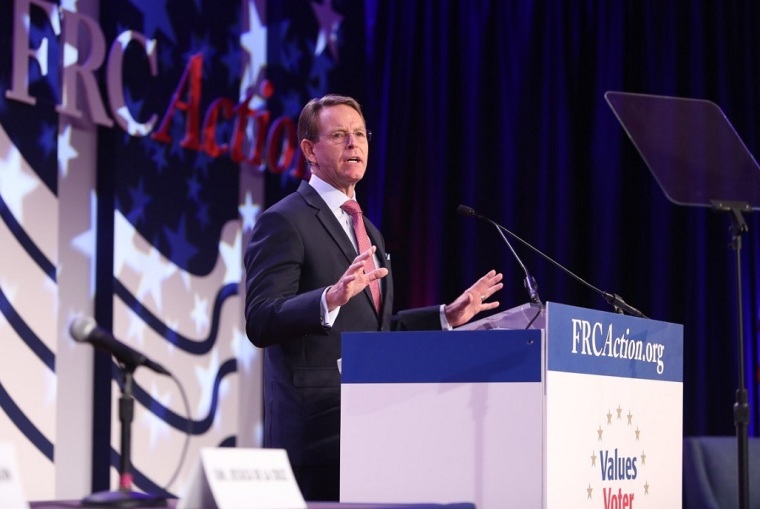 Family Research Council President Tony Perkins slammed churches that have continued to gather as the coronavirus pandemic explodes across the county, calling their action a "defiance of common sense."
Reacting to a recent report by The Christian Post about 43 members of The Life Church of Glenview in Illinois falling ill and at least 10 of them later testing positive for the coronavirus after a revival service earlier this month, Perkins said it was irresponsible and should not be treated as an example of defending religious freedom.
"At this point, holding public church gatherings in the midst of a public health crisis is not a defense of religious freedom — it is a defiance of common sense and the care of your congregation. Spread the Good News, not the virus!" tweeted Perkins, whose organization works "to advance faith, family and freedom in public policy and the culture from a Christian worldview."
Perkins' tweet came a day after Katherine Stewart, author of The Power Worshippers: Inside the Dangerous Rise of Religious Nationalism, argued in an op-ed in The New York Times that it is the religious right's hostility to science that has crippled the United States' response to the new coronavirus.
"Donald Trump rose to power with the determined assistance of a movement that denies science, bashes government and prioritized loyalty over professional expertise. In the current crisis, we are all reaping what that movement has sown," Stewart wrote.
"This denial of science and critical thinking among religious ultraconservatives now haunts the American response to the coronavirus crisis," she said before pointing to a number of high-profile Trump supporting pastors who have defied the wisdom of scientific experts on the virus.
Click here to read more.
Source: Christian Post