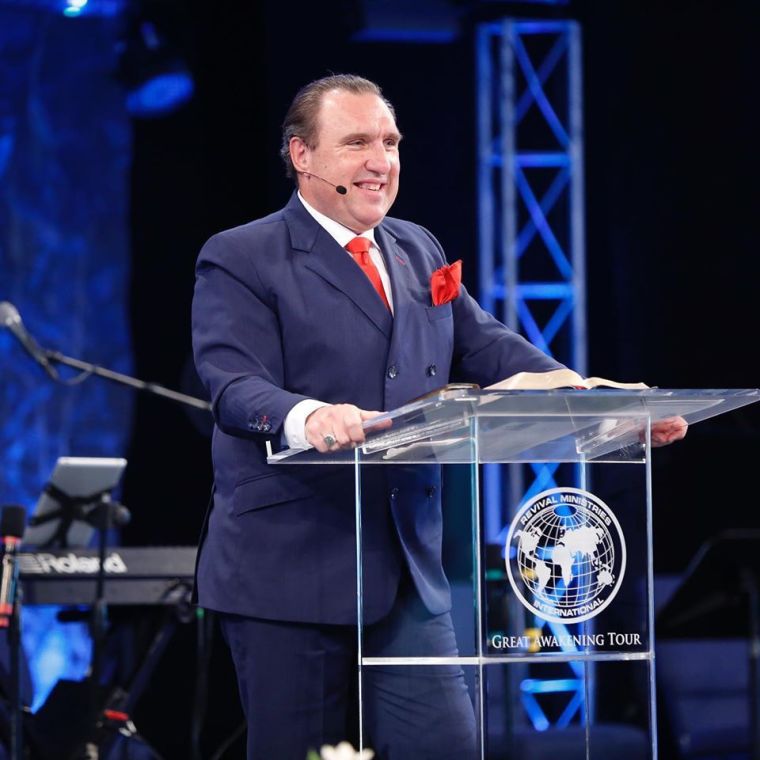 Pastor Rodney Howard-Browne, leader of Revival International Ministries and The River at Tampa Bay Church in Tampa, Florida, was arrested Monday for what officials say was the violation of a "safer-at-home" order, which prohibits large worship services during the ongoing coronavirus pandemic.
Hillsborough County Sheriff Chad Chronister said that when he saw images from a crowded Sunday service at the church posted online, he was furious.
"We received an anonymous tip that Dr. Rodney Howard-Browne refused a request to temporarily stop holding large gatherings at his church," he said. "And instead, he was encouraging his large congregation to meet at his church."
Hillsborough County issued a "safer-at-home" order effective March 27, 10 News reported. The order mandates non-essential businesses to abide by the CDC's social distancing guidelines that requires individuals to be separated by six feet of space. If they are unable to do that they have to shut down.
Howard-Browne argued that that his church is an essential business, and that the order violates his First Amendment rights.
Worshipers at Howard-Browne's church on Sunday who were recorded on video did not obey the guidelines.
Chronister noted that Howard-Browne's church has the technological resources to simply resort to online worship temporarily and abide by the order but the church instead chose to endanger congregants.
"The River Tampa Bay Church has an advantage over most places of worship," said Chronister, "as they have access to technology allowing them to live stream their services over the internet and broadcast television for more than their 4,000 members to watch from the safety from their own homes. Instead, they encouraged people to come and gather at the church, even provided bus transportation for the services."
The pastor's arrest order shows that he was charged with unlawful assembly and violation of public health emergency rules, which are both second-degree misdemeanors, punishable by up to 60 days in jail and a maximum fine of $500, the Orlando Weekly noted.
"Our goal is not to stop people from worshiping," Chronister said at a press conference, "but the safety and well-being of our community must always come first.
Click here to read more.
SOURCE: Christian Post, Leonardo Blair