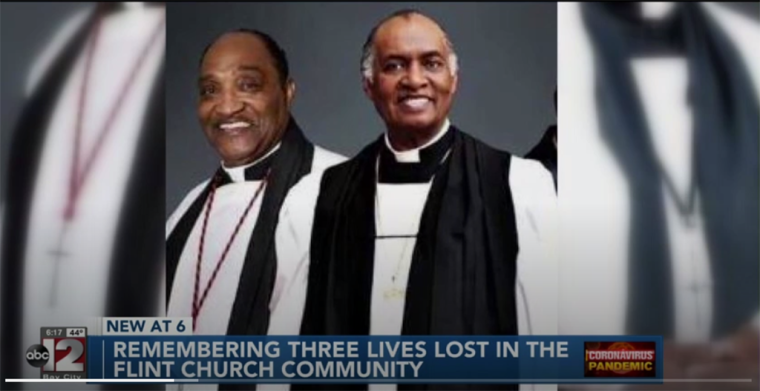 Michigan's Genesee County is in mourning as a bishop, a pastor and an elder are among the four people who have died of the new coronavirus.
Bishop Robert Earl Smith Sr., pastor Kevelin Jones of Bountiful Love Ministries, and elder Freddie Brown, all from Flint, have died over the past few days.
"Pastor Kevelin Jones and Bishop Robert Smith were both fathers to me. I had the chance to serve at Bountiful Love Church of God in Christ under pastor Kevelin Jones for years," ABC12 quoted pastor Chris Martin of Cathedral of Faith Ministries as saying.
Martin remembered Brown as a servant and a family man and said the elder and Jones had underlying health conditions.
Pastor Jones' wife, Iola Jones, said she never wanted to "know the earth without him. but I'm going to make it because I have all these kids," according to NBC25.
"I would describe him as a hero to many … a father to many," added Kevelin B. Jones Jr. "I haven't seen him since the Sunday he was sitting in the back with his mask on."
"I don't think I have fully accepted it because I haven't seen my father," Jones' oldest daughter, Sharee Hubbard, was quoted as saying.
Click here to read more.
SOURCE: Christian Post, Anugrah Kumar