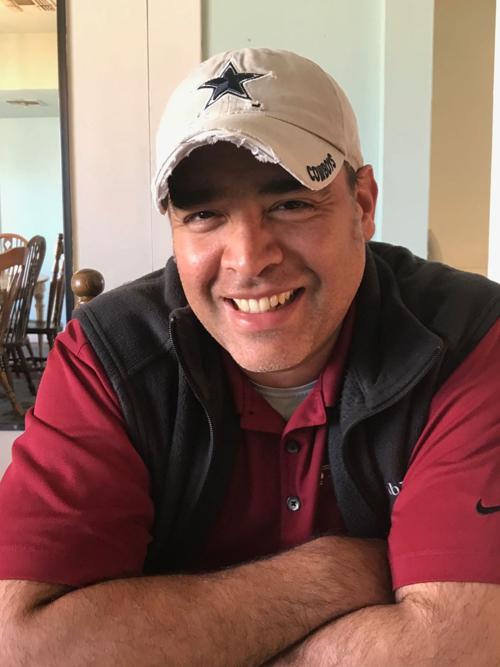 A 44-year-old "perfectly healthy" man, a father of six who was teaching children at a church in Texas, died two days after testing positive for the COVID-19 virus.
Adolph (T.J.) Mendez, a teacher of kindergarten students at Oakwood Church in New Braunfels, died at Ascension Seton Medical Center Thursday, his family said, according to Herald-Zeitung, which quoted his daughter, Brenda Johnson, as saying that he had received a positive diagnosis two days before he passed away.
Remembering him as "the best kind" of father, Johnson said he was "perfectly healthy" with no preexisting health conditions.
"You hear that the people who die are older or have previous health conditions but he was neither and the virus took him down hard," his wife, Angela Mendez, was quoted as saying. "It can happen to anyone, it's not just a story that happens to people across the world. It's here and it's real and it can kill anyone, just like it did my husband."
"He was kind," Johnson said. "He was patient. He cared about others. He loved his family so much. He was very involved in our community and our church."
She also recalled that her father would give out stickers to "the kids in their Bibles and the little kindergarteners would give him stickers to put on his name badge." She said he was "very loved by all."
Mendez's church said in a statement that his family "are people of faith, and it's that faith that has and will continue to sustain them."
"He was a fine Christian man who was faithful to serve his God and he had a wonderful and supportive family," the church's pastor, Ray Still, said. "He was healthy and strong, and in no fault of his own, was stricken with this dreadful virus. His passing should be sobering to all, that this pandemic must be taken seriously. God the giver of all good things, has given us a brain and we should use it for the benefit of our family and our communities. Follow what our officials have asked of us and we will endure with God's help."
There were 665,164 confirmed cases of the novel coronavirus with 30,852 deaths around the world as of early Sunday, according to John Hopkins University.
Click here to read more.
SOURCE: Christian Post, Anugrah Kumar