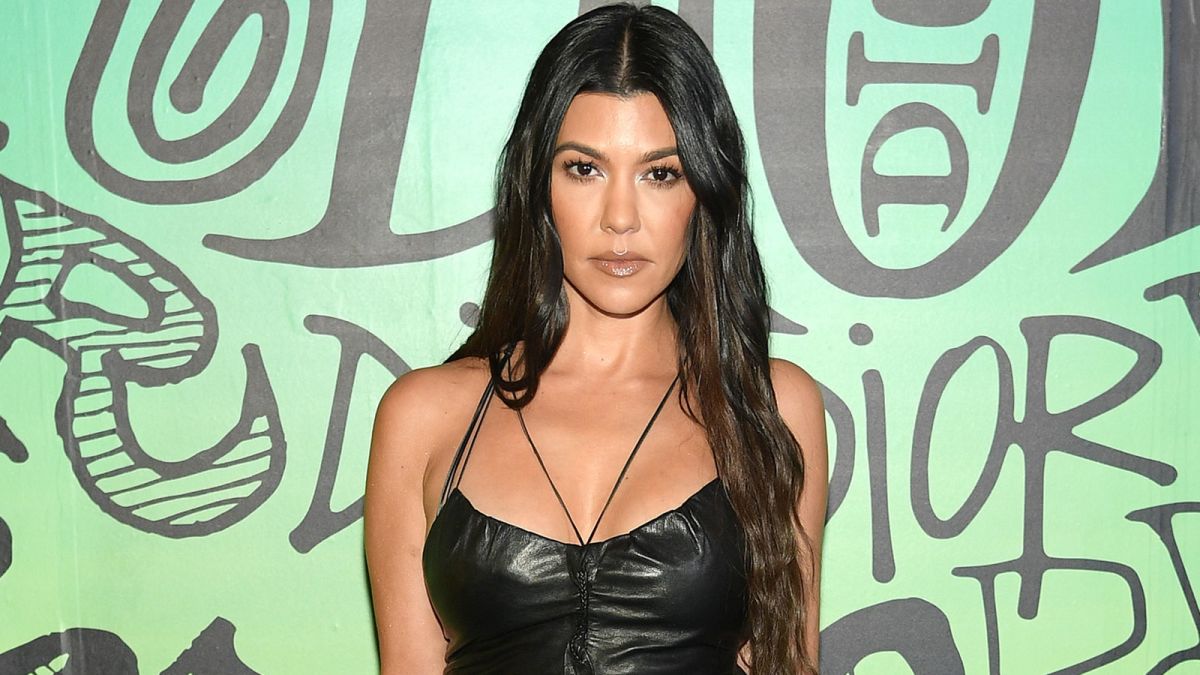 Kourtney Kardashian appeared to suggest the coronavirus was God punishing people for 'evil' behaviour.
The reality star, 40, took to her Instagram Stories and shared a highlighted passage from the Bible which had 'Pay attention children' written above it.
The passage reads: 'Whenever I hold back the rain or send locusts to eat up the crops or send an epidemic on my people, if they pray to me and repent and turn away from the evil they have been doing, then I will hear them in heaven, forgive their sins, and make their land prosperous again.'
Kourtney seems to have a lot of theories about the virus as she also shared a passage from a 2008 book called End of Days in which psychic Sylvia Browne predicted the rise of a global pandemic.
Kourtney's sister Kim shared a screenshot from the book and said her older sister had shared it in their family group chat.
The text reads: 'In around 2020 a severe pneumonia-like illness will spread throughout the globe, attacking the lungs and the bronchial tubes and resisting known treatments.
'Almost more baffling than the illness itself will be the fact that it will suddenly vanish as quickly as it arrived, attack again ten years later, and then disappear completely.'
Click here to read more.
SOURCE: Daily Mail, Sean O'Grady