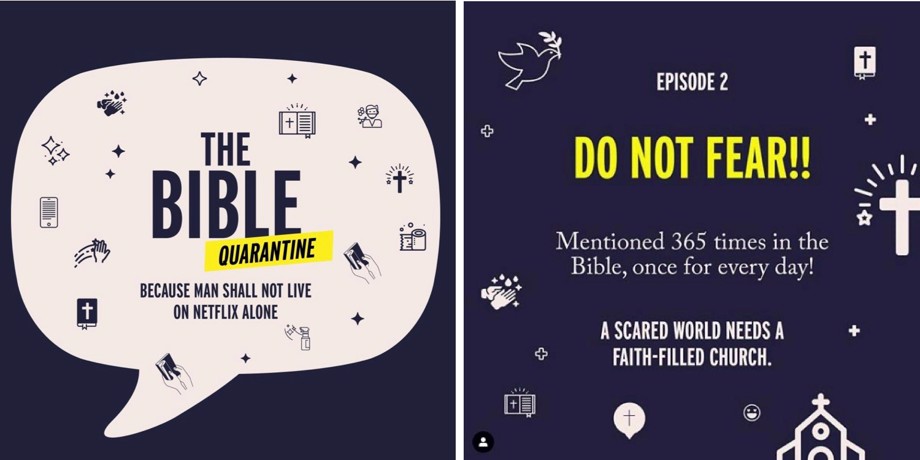 As many Americans self-quarantine amid the coronavirus outbreak, Nick Hall, the founder of the millennial-led evangelism movement PULSE, has launched a new Instagram TV series to help millennials and teens stay spiritually healthy.
Titled "The Bible Quarantine," the social media series explores relevant topics such as the meaning of church when people physically cannot meet together for worship and how to deal with fear in the face of the uncertain.
Each episode, available on both Instagram and Facebook, is seven to eight minutes long and is posted every night at 9 p.m. ET. The series' first episode, "Closed on Sunday," received an initial 11,400 views across all platforms.
"If I'm honest, this started as a goofy idea. I posted an image of a show idea called 'The Bible Quarantine' with the caption 'Because man shall not live on Netflix alone.' I was half-joking, but it got a very strong response because people are looking for hope and encouragement during this time of uncertainty," Hall said in a statement shared with The Christian Post.
According to Hall, the episodes are designed "to encourage you, make you laugh, and challenge you to make the most of this pause in our busy lives."
"Let's stay connected to Jesus and each other while we practice wisdom during this season. Who knows what will God say to us when we pause and let Him speak?," Hall added.
Leveraging technology for the Gospel amid "social distancing," PULSE also released Move Closer, a mobile app featuring devotional content, Scripture study plans and videos to engage users in uplifting discussions on a variety of topics.
Click here to read more.
SOURCE: Christian Post, Leah MarieAnn Klett