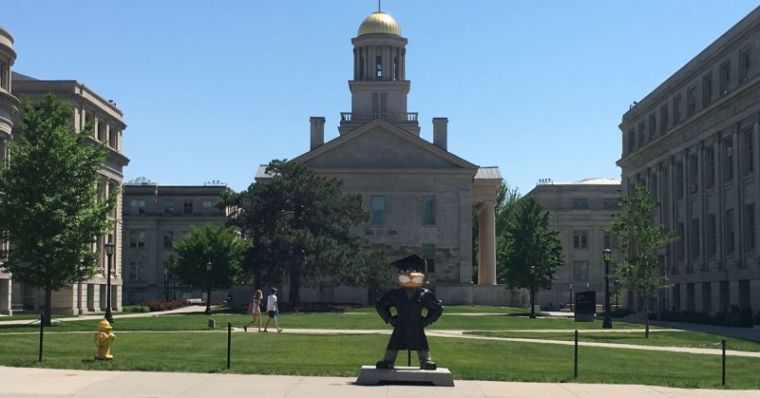 Several religious organizations have filed an amicus brief on behalf of a Christian student group at the University of Iowa that wants to only have Christian leaders.
At issue is InterVarsity Christian Fellowship's lawsuit against the University of Iowa over the school's "Human Rights Policy," which prohibited religious student groups from requiring their leaders to live by the beliefs and standards of the group.
Chi Alpha Campus Ministries, the Christian Medical & Dental Associations, Parkview Evangelical Free Church, and Ratio Christi filed the brief on Tuesday before the U.S. Court of Appeals for the Eighth Circuit.
Each party in the amicus brief says they have a student group chapter awaiting approval from the University of Iowa pending the results of the InterVarsity lawsuit.
Like InterVarsity, argued the brief, the groups "welcome everyone to their meetings, activities, and events," however, they "could not accomplish their respective missions without ensuring that their leaders embody their core religious beliefs."
The brief argued that until 2017, the university maintained an antidiscrimination policy that respected the rights of religious student groups to choose their own leaders based on their beliefs.
"In 2017, all this started to change—but only for religious groups. Suddenly, the University began systematically derecognizing—i.e., effectively banishing from campus—any religious organization that used religious-belief requirements for their leadership," read the amicus brief in part.
"Once enjoined, the University did not change its ways. Rather, it doubled down, expanding its discrimination by derecognizing even more religious groups, including InterVarsity Graduate Christian Fellowship, and defying the district court's injunctions against enforcement of this policy."
The groups filing the brief were represented by the Alliance Defending Freedom, a conservative law firm that has argued First Amendment cases before the U.S. Supreme Court.
Click here to read more.
SOURCE: Christian Post, Michael Gryboski